Player Profile
Ryan Ali Embraces Smaller Size to Reach Division I Goal
by Rhiannon Potkey, 6 December 2018
Ryan Ali started losing matches. Then, he starting losing hope. As all the players around him hit growth spurts, Ali was left behind.
He felt overwhelmed by their stronger serves and powerful forehands. He felt intimidated by their larger frames and bigger muscles.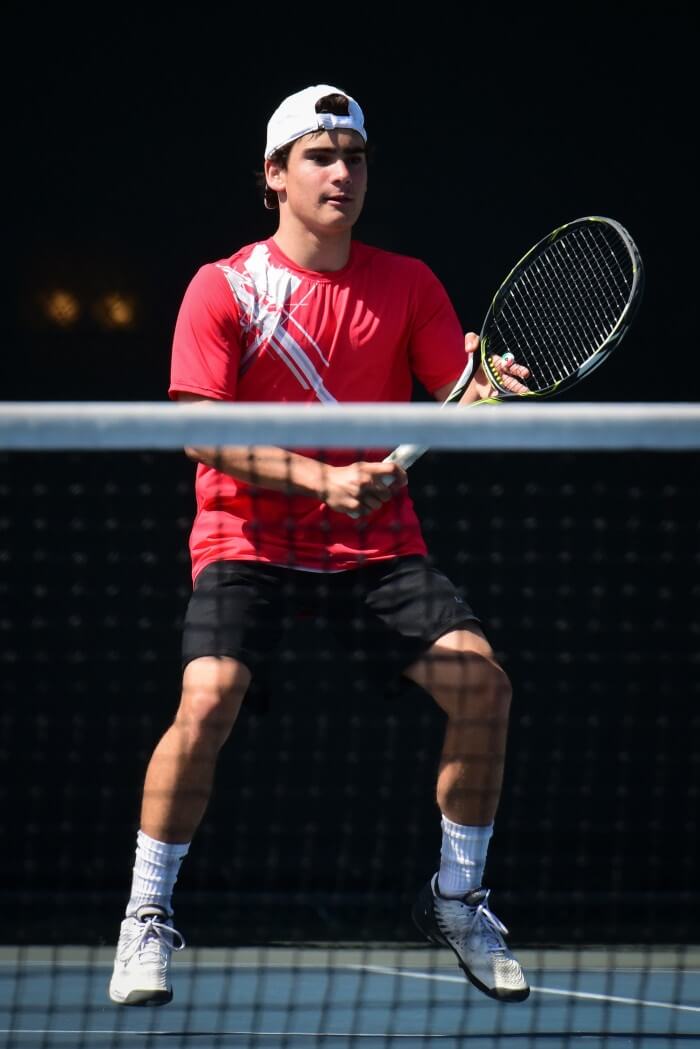 Four-Star Senior Ryan Ali Signed with Santa Clara
©
Stormy Maddux
"I started doubting myself and I was almost thinking about quitting," Ali said. "It was always my goal to play Division I tennis, but I really wasn't sure if I would ever be able to compete at that point."
Ali is glad he was wrong.
After talking with his coach, Ali realized he needed to play to his strengths. He may only be 5-foot-3, but he could beat opponents with his speed, agility and grit.
Not all college coaches were sold on Ali's stature, but Santa Clara head coach Niall Angus liked his style. The four-star senior from Mill Valley, California has signed to play for the Broncos.
"I knew Ryan had the level to play Division I, but unfortunately I think now a lot of college coaches are obsessed with body types. That is why we really had to find the right fit for Ryan," said Ali's private coach, Pablo Pires de Almeida, who is also the men's head coach at the University of San Francisco. "Santa Clara is a great fit because the coaches really like to have a team of well-rounded guys and like really feisty players that are very physical."
Ali likes to say he was "born short." He arrived in the world six weeks premature, and was placed in a NICU pod to help him grow.
Ali was involved in a multitude of sports as a child, and remains a sports junkie who is interested in a future career in the industry. His dad played basketball at Berkeley High and San Francisco State.
"He has always been a pretty big inspiration for me," Ali said. "He was not the biggest guy either, and he was a point guard and did well. He didn't let that stop him."
Ali's mom started playing tennis as an adult and introduced him to the sport by taking him to the public courts near their house.
"She took me to the sweetest tennis coach ever (Joe Kells). I loved working with him from a young age," Ali said. "He didn't make it all about technique. He made it fun and that really started my love for tennis."
Ali began working with Pires de Almeida when he was 9, and watched his game steadily grow even if his size didn't.
"He has always been a mighty mite out there," Pires de Almeida said. "He is an underdog and he has embraced it and has had to overcome the mental hurdles that come with it. He is really starting to do well and it's great to see."
During Ali's period of self doubt a few years ago, Pires de Almeida helped him focus on all the positives in his game. He didn't want to let Ali's "insecurity of being short come into play" and hijack his love for the sport.
"We wanted him to the be the guy nobody wants to play," Pires de Almeida said. "He's got to be that guy because he can't be beautifully ripping winners like those big guys you see on TV. He's committed to being tenacious."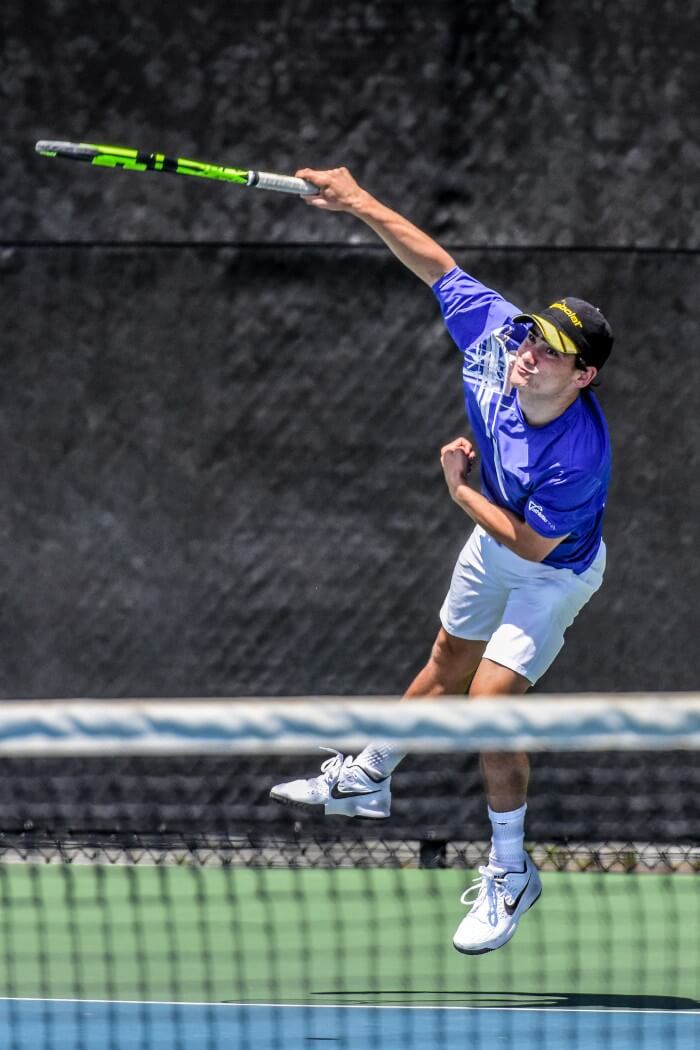 Ali loves supplementing his on-court workouts with strength training at the gym. Lifting weights empowers him and provides an edge to overcome some of the bigger players he faces in matches.
"I was at a national tournament recently and was the shortest guy there by at least seven inches," Ali said. "But I went out there and won a couple of matches by using my heart and my fight. My motto has always been the classic saying, 'It's not the size of the dog in the fight, it's the size of the fight in the dog.'"
During training sessions, Ali's presence often inspires the other players on the court to work harder.
"He is really a great guy to have in a clinic because he is always going to give energy to everybody around him," Pires de Almeida said. "The other guys see him moving around, grinding and firing up and they know they have to bring it as well. I think that is a big characteristic he has for a college program. Coaches want that on their team."
Ali's role model in professional tennis is Diego Schwartzman. The 5-foot-7 Argentinian has prioritized movement on the court to counterbalance the power of the tour's behemoths.
"I love watching him play," Ali said. "It's important to me to have someone like him to follow and see how he can win matches being a smaller player."
Ali would love to have the same impact. He hopes his results can help smaller junior players stay motivated. It may be a harder road to playing Division I tennis, but it can be potentially more rewarding.
"I keep telling them not to give up," Ali said. "I want to show them there is a way to reach whatever level they want. They just need to believe there is a way and to stay confident."
Leave a Comment
More Recruiting Profiles
12-Dec-2018
Tran's Period of Healing Leads to Picking Tar Heels
Reilly Tran used her recovery time from hip surgery to begin researching her college options. The blue chip junior from Virginia realized the University of North Carolina was the place she was meant to be, and has commited to the Tar Heels for 2020.
9-Dec-2018
Being a Good Sport Matters to USC-Bound Cayetano
Eryn Cayetano has been lauded for her good sportsmanship with numerous awards and compliments. The five-star senior from Corona, California will bring her good behavior to USC, where she has committed to play for the Women of Troy next fall.
16-Nov-2018
Salute To Service: Four Star Jose Pledges to Army
Joel Nathan Jose takes great pride in representing his country, and wants to serve in the military. The four-star senior from New Albany, Ohio has committed to play for Army. His mid-match salute last spring gave spectators chills.
About Rhiannon Potkey
Rhiannon Potkey is a veteran sportswriter with more than two decades of experience in journalism. Potkey has covered many sports at many levels and has a passion for finding great stories. Potkey has covered the U.S. Open, junior sectional and national events, college conference championships and Davis Cup matches. Potkey is currently Content Strategist for Tennis Recruiting.