Special from
Zoo Tennis
When the ITF announced the introduction of its 2019 Transition Tour, now known as the ITF World Tennis Tour, one of its goals was to strengthen "the player pathway between the junior game and the elite levels of professional tennis."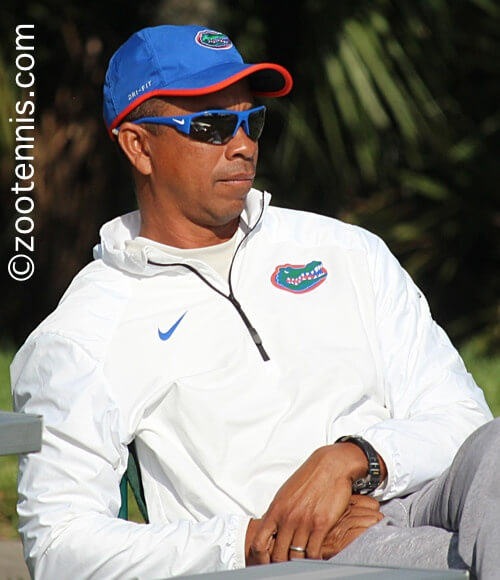 Conspicuously absent from the International Tennis Federation's new system was any reference to college tennis's place in it. Although collegiate tennis is confined primarily to the United States, it has played a crucial role in many an international competitor's development, including current ATP Top 10 pro and former Illinois standout Kevin Anderson of South Africa and recent TCU star Cameron Norrie of Great Britain, who quickly made his way into the ATP Top 100 last year. Yet despite its impact on player development across the globe, college tennis has no formal role in the new ITF system.
Those who recognize the role of collegiate tennis in the United States are not panicking as they try to understand the implications of the ITF's emphasis on its junior tennis circuit as a pathway to pro tennis, but they are unsure how college tennis fits in.
The USTA has included college tennis in its framework for awarding the wild cards under its control, yet concerns over the reduced opportunities for entry into qualifying at lower level tournaments remain.
"We all got scared when hearing about four qualifying spots [in ATP Challengers] and things like that, thinking how in the world are these kids going to get opportunities?," said University of Florida men's head coach Bryan Shelton, who thinks he'll need most of 2019 to study the new system before he can assess the impact on his players.
"I understand the ITF route if you're a top 50 ITF junior, but what about for all the college kids and other kids that have been in college the past couple of years? How will they get started and where are the opportunities going to come from if there's limited spots? We went from having these massive, everyone-gets-a-chance-to-get-in draws, to this."
"There's a lot of unknowns," agreed new USTA head of men's tennis Kent Kinnear, who played college tennis at Clemson before embarking on an 11-year pro career. "College is such an important part of the pathway and how the linkages are set there and how we continue to try to make opportunities for those kids to be able to break through is going to be really important."
Tim Russell, the CEO of the Intercollegiate Tennis Association, believes the ITF structure, which offers dedicated WTT spots to juniors from their system, could ultimately hurt the overall level of competition.
"We should agree that we want the best players in the tournaments," Russell said. "I worked really hard to try to get the ITF to adopt some common currency so that we could compare players. My suggestion at that time was that they use UTR, but they said they have 210 or 215 federations who don't all use UTR. They have potentially put in place a structural impediment to getting college players into the system. They have these five dedicated spots for top 100 ITF juniors and there's no guaranteed spots for college players, even though they are potentially stronger players."
While advocating for college tennis with the ITF, Russell and the ITA staff prepared research comparing the top ITF juniors to the top college players, with one example in particular illustrating the level of Division I college tennis.
"Axel Geller, for example, No. 1 ranked in the ITF Juniors, and last year he was playing at Stanford," Russell said. "He was playing No. 2, not even No. 1. He ended the year something like 50 or 60 in college tennis. If he stayed as an ITF junior, he automatically gets into these events, and as the No. 2 guy at Stanford, he doesn't get in."
With that uncertainty surrounding access to the professional circuit, Stanford head coach Lele Forood believes the new structure may contribute to the recent trend of top juniors skipping college.
"I think we're going to go through a wave here for a couple of years, as people figure it out, and anybody who is on the fence is going to say, I'm going to go [pro] now because my access later will be limited," said Forood, who has led the Cardinal to nine NCAA team titles, including two in the past three years.
"We've had a wave actually the last five years of a lot of top American kids not going to college even for a year. So we're already in that," Forood said. "I think the talent level is very high. I think these kids are all really talented and so I see why they are jumping into the pro game earlier. But I do think the next couple of years will be very rocky for getting the better kids into college, even for a limited time. Then, I think it will settle down once everybody figures out, well, maybe there's still some access, maybe it's better to go to school for a year or two and then be able to go out and play."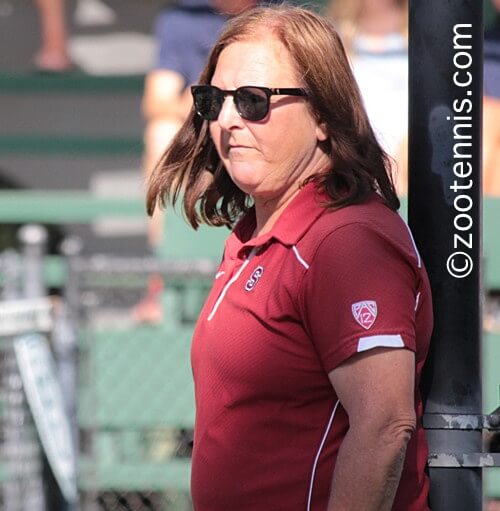 Steve Denton, men's head coach at Texas A&M, hopes that the question of access later on does not obscure the true goal of any tennis player, regardless of their age or ranking: getting better.
"Obviously the college coaches, the junior coaches, the parents, players are all concerned about this, because they don't know where they're going to fit," Denton said. "I know one thing, that the USTA will be thoughtful about it. What we want to do is keep as many of these players going as long we can, as far as their development is concerned. And this is really still, whether the circuit changes or not, what this is about: your level of play as a player. So the development part still has to be paramount in everybody's mind."
Shelton points out that the U.S. college system has a reputation for providing value to players across the globe, who often play for their countries in the ITF's Fed Cup and Davis Cup competitions.
"Players from all over the world are coming to the United States to play college tennis, a lot of great players, from different federations that are happy to send their players to the U.S., where we pay for their development, we help them," Shelton said. "Those federations are loving it. So how can [the ITF] just disregard us like that when you're talking about professional tennis?"
Although Russell was unable to convince the ITF to consider the impact of this restructuring on college tennis, he praised USTA Player Development General Manager Martin Blackman's and USTA Senior Director of Competitive Pathway Megan Rose's commitment to providing wild cards to competitors based on results in college events.
"I've had extensive conversations with Martin and Megan and they've tried their best to create 'objective wild cards', some level of a meritocracy," Russell said.
But those wild cards are restricted to American collegians, and one of the reasons college tennis has become so viable and popular as a development path is its global reach. Recent NCAA numbers show that more than half of the Division I men's and women's student-athletes are now international, a trend that shows no signs of abating. Although the ITA and USTA are aware that this is ultimately counterproductive for American tennis, the new ITF structure could make the collegiate system even more attractive to international juniors.
"I'm going to assume that's the case," Forood said. "If it's going to come down to that if you're not a certain level of ITF, your access is going to be shut out pretty much, or extremely limited. So that's going to put everybody, wherever they're from, in the boat of, I don't think I'm going to have the ability to go to the pro game at 18, so maybe I better get an education."
Russell agrees that the ITF restructuring could, counter-intuitively, fortify college tennis.
"It could ultimately become a strength for college tennis," Russell said, referring to the young players worldwide who are not getting access to tournaments in the ITF's new structure. "But I have a belief that no matter what the system is, the best people will always rise to the top."
Yet the long-term implications, particularly the psychological impact it may have on potential tennis players, trouble him.
"Even though these ideas are all very well intentioned, my biggest concern is that they are going to kill off the dream at the bottom of the pyramid," Russell said. "Every kid who is 9, 10, 12 or 16 aspires to play pro tennis and this idea that they're saying this number should be 700, or even, I've heard people say, 300, who are pro tennis players, I personally think you could kill off the dream."
About K-Swiss
College Content at TennisRecruiting.net is sponsored by K-Swiss.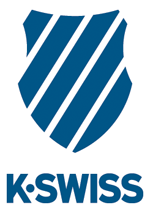 At K-Swiss we are 100% invested in the sport of Tennis and committed to helping players play their very best and win at every level. From a competitive junior or adult player to the greatest doubles team of all-time, Mike and Bob Bryan. For over 50 years we have been making some of the most innovative, high quality tennis footwear in the game featuring the very best in comfort with a consistent fit.
We encourage you to try the K-Swiss shoe that is best for your game.
Connect with K-Swiss on Facebook, Twitter, and YouTube - or on their website.
Leave a Comment
More College Coverage
10-Dec-2018
EMU Starts Rebuilding Process After Program Reinstated
The Eastern Michigan University women's tennis team is scrambling to find players and matches for the spring season after the program was reinstated two weeks ago following a lawsuit. Jayson Wiseman was re-hired as the head coach, providing a steady paycheck again for the father of nine.
4-Dec-2018
Team USA Captures Master'U BNP Paribas Title
The United States captured its eighth title in 10 years at the Master'U BNP Paribas International Collegiate Team Competition last weekend. Florida's Oliver Crawford and Pepperdine's Ashley Leahy each won three singles matches in three days to help the Americans.
3-Dec-2018
Brain Tumor Doesn't Keep Oberg From Playing at Portland
Days after signing his National Letter of Intent last year to play for the University of Portland, Nicklas Oberg received jarring news. Doctors found a tumor in his brain. The Texas native spent the next few months in a battle far greater than a tennis match.
About Colette Lewis
Colette Lewis
has covered topflight U.S. and international junior events as a freelance journalist for over a decade. Her work has appeared in
Tennis
magazine, the
Tennis Championships
magazine and the US Open program. Lewis is active on
Twitter
, and she writes a weekly column right here at TennisRecruiting.net. She was named
Junior Tennis Champion
for 2016 by Tennis Industry Magazine.
Lewis, based out of Kalamazoo, Michigan, has seen every National Championship final played since 1977, and her work on the tournament's ustaboys.com website led her to establish ZooTennis, where she comments on junior and college tennis daily.