Recruiting Profile
Five-Star McCaig Doesn't Let Diabetes Slow Him Down
by Rhiannon Potkey, 17 January 2019
Before he steps onto the court, Coby McCaig always checks the numbers. Only McCaig isn't looking at an opponent's statistics or any type of rankings. He's taking his blood sugar level.
McCaig has Type 1 diabetes. He was diagnosed at the age of 7, and has managed the condition largely on his own the last 10 years.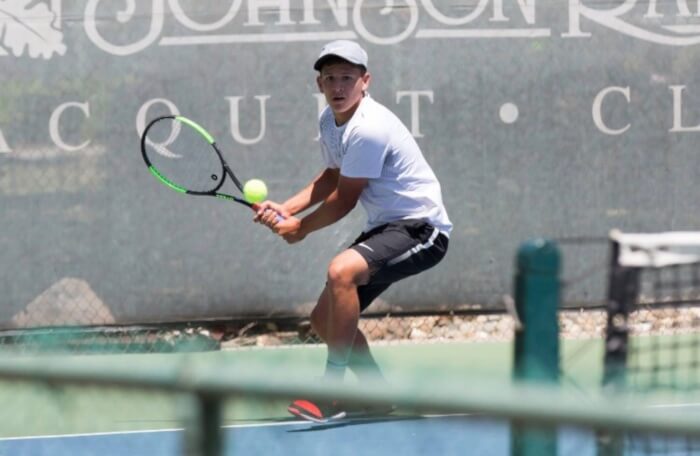 Five-Star Senior Coby McCaig Signed with Pacific
The five-star senior from Modesto, California was determined not to let diabetes impact his ability to play high-level tennis. McCaig has signed to play for the University of Pacific.
When he was younger and still adjusting to the condition, McCaig had to pull out of a match because his blood sugar wasn't stable. It was a lesson that resonated and wasn't replicated.
"That really taught me to focus on it more and make sure I pay attention to it. I didn't want those things to happen," McCaig said. "Since then, I've gotten pretty good with it. Sometimes I forget I have diabetes when I'm playing because it's been so long."
Pacific coach Ryan Redondo first spotted McCaig when he hosted the Boys 12s sectionals in NorCal. He was drawn to McCaig's competitive drive, and followed the left-hander's progress throughout his junior career.
"He just got better and better, and I knew coaches who coached him and you could see his development. I started to get to know him better once I started recruiting him and he is a really, really good guy," Redondo said. "He's just a standout person, and we talked about his values and I knew he was the kind of person I wanted to be around our program."