College News
Texas Dismisses Center Amid Bribing Scheme Fallout
by Rhiannon Potkey, 13 March 2019
Siem Woldeab had the same reaction as nearly everyone in college tennis when he heard Texas men's coach Michael Center had been charged in a headline-grabbing bribing scheme.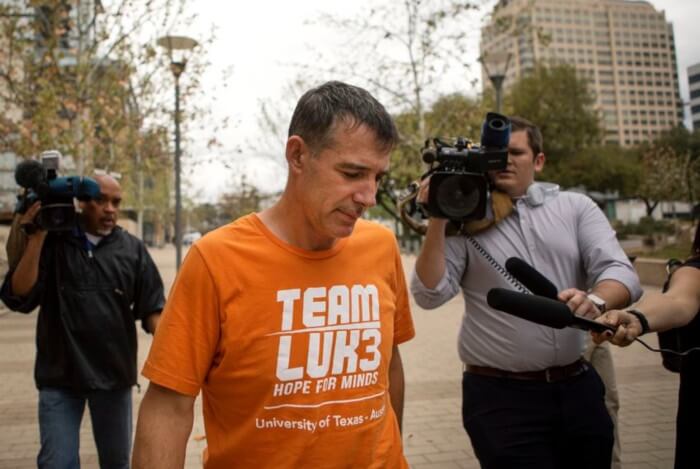 Texas Men's Coach Michael Center Allegedly Accepted Bribes
The blue chip Texas signee was shocked by the allegations, and wondered if Center would still be coaching when he arrived on campus in the fall.
Woldeab received his answer late Wednesday afternoon.
After initially being placed on administrative leave, Center was dismissed from Texas after 18 seasons at the helm. Associate head coach Bruce Berque has been named the interim head coach, and all other members of the UT men's staff will remain in place as well, according to a release from the university.
"It obviously stinks. I knew this was a definitely a huge possibility, especially with it being such a national scandal across the U.S.," said Woldeab, a senior from La Mesa, California. "I know Bruce Berque will do an amazing job, but it's just really sad for Coach Center and his family. I wish them the best of luck."
Center was charged Tuesday in a scheme that involved wealthy parents bribing college coaches and others to gain admissions for their children to top colleges, federal prosecutors said.
Dubbed "Operation Varsity Blues," the scheme involves 50 people, including coaches, actresses and CEOs. Federal authorities called it the biggest college admissions scam ever prosecuted by the U.S. Justice Department, with the parents accused of paying an estimated $25 million in bribes.
Center, 54, is accused of conspiracy to commit mail fraud and honest services mail fraud. He was released from federal custody Tuesday on a $50,000 bond.
Center's attorney, Dan Cogdell, said Center maintains his innocence and will plead not guilty to the charges when they travel to Boston for his next court date on March 25.
Woldeab is part of a 2019 Texas recruiting class that was ranked No. 2 in TRN's Winter Recruiting Rankings. The class includes four blue chip prospects.
The changes to the coaching staff haven't changed Woldeab's mind about attending Texas.
"I just want everyone to know I am with the Longhorns 100 percent on this," Woldeab said. "I made a commitment to the school, not only to the coach, and that includes the players that I am going with and the players on the team."
Center, a five-time Big 12 Conference Coach of the Year, has a 365-137 career record over 18 seasons at Texas. The Longhorns have made three NCAA semifinal appearances and captured nine Big 12 championships under his watch.
Along with Center, other people named in the scheme with ties to tennis are former Georgetown coach Gordon Ernst, IMG Academy's Mark Riddell and Martin Fox, who is the president of a private tennis academy in Houston.
The mastermind behind the scheme was William Singer, the founder of a college preparatory business in Newport Beach, California.
According to court documents, Center agreed in 2015 to accept approximately $100,000 from Singer as a bribe in exchange for Center to designate a student as a UT tennis recruit, thereby facilitating his admission to UT. The documents said the student was a California resident who did not play competitive tennis.
Shortly after starting classes at Texas during the fall of 2015, the applicant withdrew from the team and renounced his "books" scholarship, meaning he was no longer classified as a student-athlete.
Singer told investigators that he flew to Austin and delivered Center approximately $60,000 in a hotel parking lot. In a recorded conversation, Center, whose contract with Texas pays $232,000 annually, said he put some of the money into the school's new tennis facility fund.
Authorities allege that Ernst collected bribes totaling $2.7 million over several years in exchange for designating at least 12 applicants as recruits for the Georgetown tennis team, including some who did not play tennis competitively.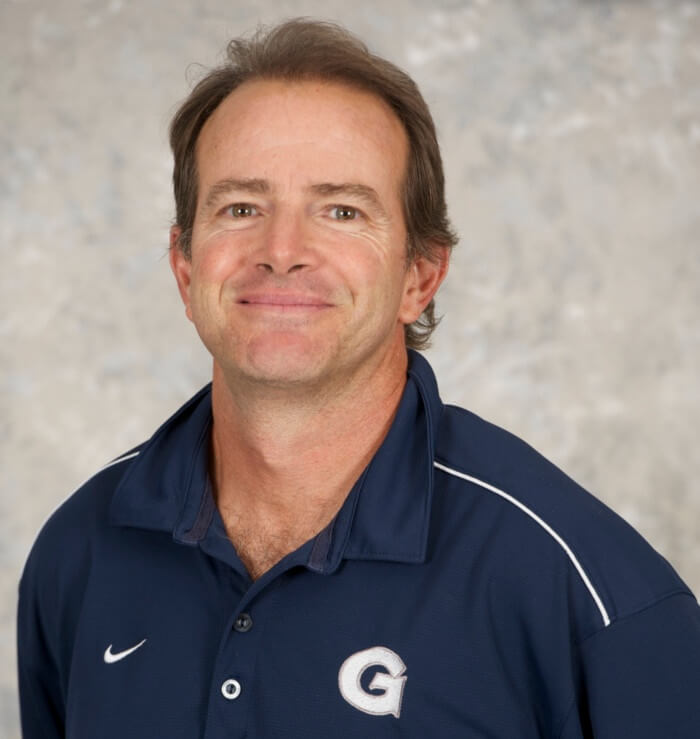 Gordon Ernst
Ernst was hired as the University of Rhode Island tennis coach last August. Georgetown said Ernst hadn't coached at the school since December 2017 after an investigation found he violated university admissions rules.
URI said Ernst has been placed on administrative leave and said he has "not been involved in the recruitment of any current players nor in the signing of any new recruits." At a court hearing Tuesday in Maryland, a federal magistrate freed Ernst on $200,000 bond.
Riddell - an administrator for IMG Academy in Bradenton, Florida - was accused of taking college admission tests. The former Harvard player was called "the best test taker involved," according to court documents.
Singer allegedly wired payments of about $15,000 per student for Riddell, 36, to privately proctor exams. IMG has suspended Riddell and is conducting its own investigation into the matter.
"I want to communicate to everyone that I am profoundly sorry for the damage I have done and grief I have caused those as a result of my needless actions," Riddell said Wednesday in a statement released through a Tampa-based firm, Stechschulte Nell, Attorneys at Law. "I understand how my actions contributed to a loss of trust in the college admissions process. I assume full responsibility for what I have done."
On the day the charges against their head coach were announced, the fourth-ranked Longhorns defeated Rice 5-2. They host top-ranked Ohio State on Thursday, the first of three straight matches against Top 25 opponents.
Woldeab has been in contact with some of the other members of Texas' 2019 recruiting class, including his close friend Eshan Talluri, a four-star signee from San Diego.
"We've been talking about it a lot, and it's been pretty hard because honestly it just came out the blue," Woldeab said. "But we are just staying strong, sticking together and just trying to ride this through."
About K-Swiss
College Content at TennisRecruiting.net is sponsored by K-Swiss.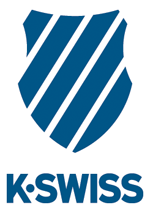 At K-Swiss we are 100% invested in the sport of Tennis and committed to helping players play their very best and win at every level. From a competitive junior or adult player to the greatest doubles team of all-time, Mike and Bob Bryan. For over 50 years we have been making some of the most innovative, high quality tennis footwear in the game featuring the very best in comfort with a consistent fit.
We encourage you to try the K-Swiss shoe that is best for your game.
Connect with K-Swiss on Facebook, Twitter, and YouTube - or on their website.
Leave a Comment
More College Coverage
3-Mar-2019
Emory Women Capture Third Straight ITA Indoor Title
The second-seeded Emory women captured their third straight ITA Division III National Team Indoor championship on Sunday afternoon with a 5-3 victory over top-seeded Claremont-Mudd-Scripps. Emory has won five Indoor titles overall in six appearances.
26-Feb-2019
Getting To Know UCLA's Maxime Cressy
Maxime Cressy doesn't lack confidence. The UCLA senior has risen to No. 1 in the singles lineup for the Bruins, and expects a similar trajectory on the professional tour. Cressy sat down at ITA Indoors for Q&A to discuss his style of play and his future goals.
22-Feb-2019
Wingate Sets the Expectation for Sexual Assault Awareness
The Wingate tennis program is hosting an event on Saturday when it plays Mars Hill to edcuate high school kids about sexual assault and domestic abuse. The men's players were inspired to help after hearing activist Brenda Tracy speak on campus last October.
About Rhiannon Potkey
Rhiannon Potkey is a veteran sportswriter with more than two decades of experience in journalism. Potkey has covered many sports at many levels and has a passion for finding great stories. Potkey has covered the U.S. Open, junior sectional and national events, college conference championships and Davis Cup matches. Potkey is currently Content Strategist for Tennis Recruiting. You can reach Rhiannon by email at
[email protected]
.