College Feature
Centenari Returns to Alma Mater Dartmouth as Head Coach
by Rhiannon Potkey, 6 August 2019
Xander Centenari noticed a few people doing double takes when he arrived at the courts for the USTA Boys 18 & 16 Clay Court Championships in Delray Beach, Florida.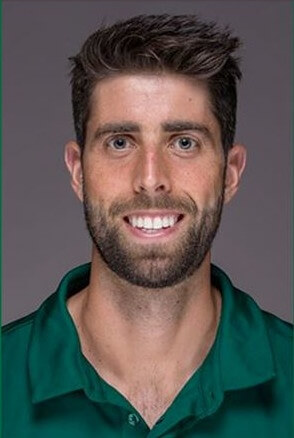 Centenari had been recruiting for the University of South Florida on Monday. But when he returned on Tuesday, something had changed. He was still wearing the same color green, only the logos were different.
Centenari had been hired by his alma mater, Dartmouth, as the program's new head coach. The former two-time team captain asked the Big Green to overnight him some new gear he could wear in Florida.
"I was so excited to get going and start recruiting for Dartmouth," Centenari said. "It all happened pretty quickly, and I hit the ground running as soon as it became official."
Centenari, 29, returns to Dartmouth after two seasons as an assistant coach at USF. He replaces his former coach Chris Drake, who took the same position at Yale.
An All-Ivy League selection in singles and doubles, Centenari graduated from Dartmouth in 2013 with a degree in psychology. He spent four years pursuing a professional career - reaching a career-high ranking of No. 1,249 in singles and No. 536 in doubles - before entering the coaching profession.
"To be honest, this was the only job at the moment that could have pulled me away from what I was doing at South Florida," said Centenari, the 2013 ITA Northeast Arthur Ashe Sportsmanship Award winner. "The chance for me to come back to where it all started for me and continue that legacy in a head coaching role is actually a dream come true for me."