Commitment Profile
Gratitude is the Hallmark of Aprill's Tennis Journey
by Rhiannon Potkey, 18 September 2019
Gratitude defines Brandon Aprill's journey in tennis.
Raised by a single mother, Aprill appreciates the strong support system in his life that has enabled him to chase his athletic dreams. The four-star senior from Mountain View, California never takes a single day on the court for granted.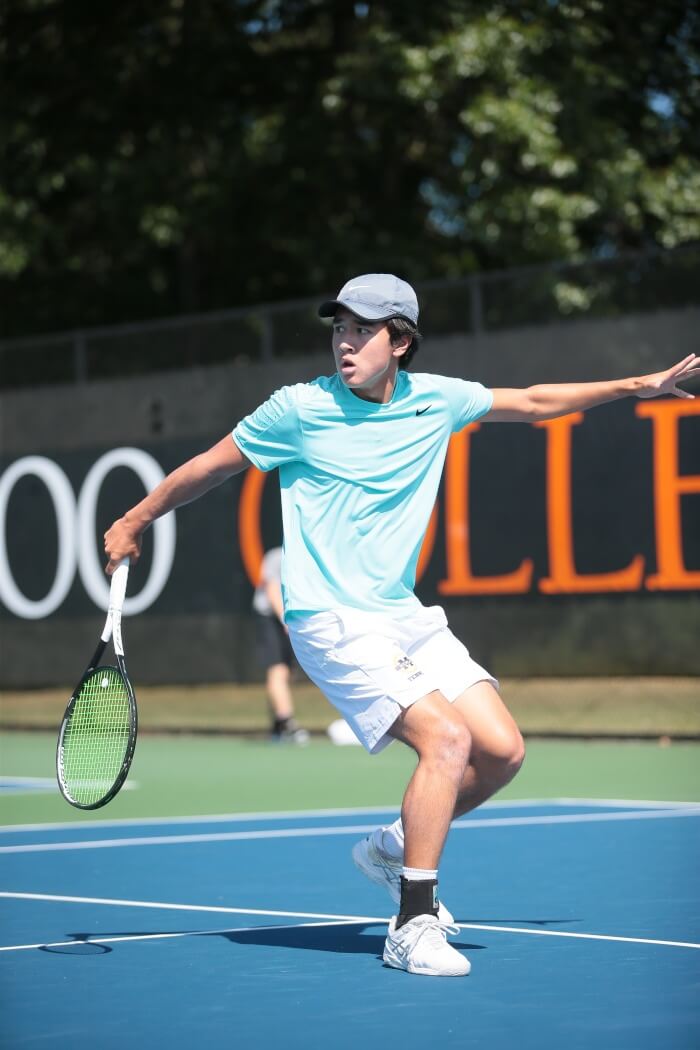 Brandon Aprill Has Committed to Carnegie Mellon
© Contributed Photo
"His mom has done a great job. She deserves all the credit for the sacrifices she's made. She has sacrificed a lot and tried to give him opportunities," said Aprill's coach, Dave Higaki. "I think Brandon realizes that, and therefore has this great sense of responsibility to go out there and work hard and take advantage of his opportunities."
Aprill was determined to use tennis as a platform to get a quality education. He wanted to attend a Division III school because he thought the balance of academics, athletics and social life was more ideal for him.
Aprill was interested in pursuing a business degree, and being in a city that would stretch his comfort zone and allow him to meet new people. He believes he's found all of that at Carnegie Mellon in Pittsburgh, and committed to play for the Tartans last month.
"I took a visit and it was pretty awesome," Aprill said. "A lot of the Division I guys are traveling all the time and playing a lot and not getting the total college experience many Division III players get. I wanted to push myself in both academics and tennis and I think Carnegie Mellon will be able to provide that a little more for me."