Signing Profile
Pet Project: Campanella's Heart Set on Rhode Island
by Rhiannon Potkey, 5 November 2019
Grace Campanella's future was thrown into a sudden upheaval once news of the national college admission scandal broke.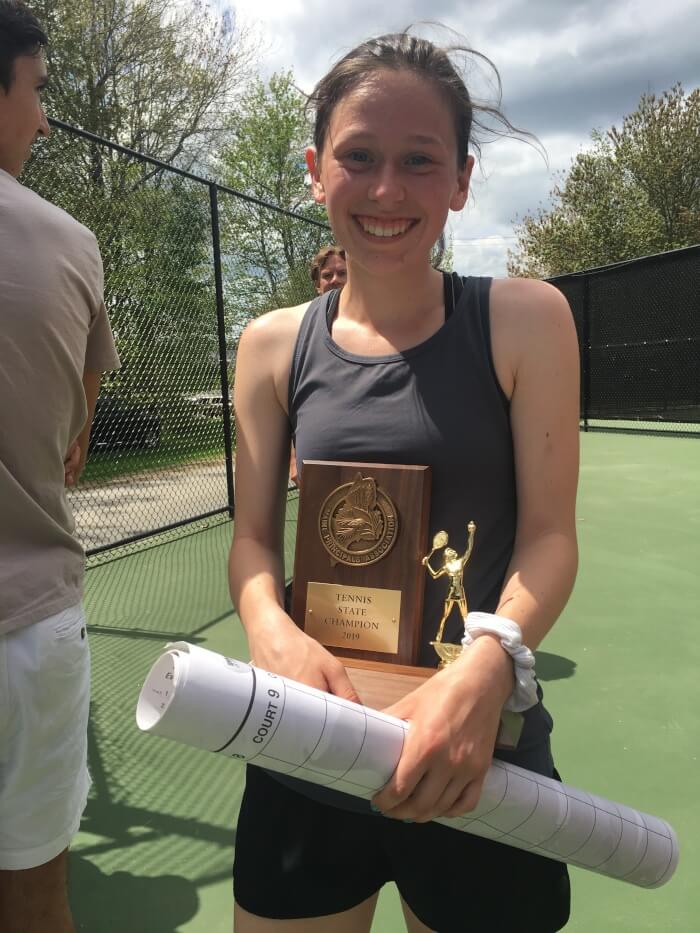 Grace Campanella is Signing With Rhode Island
© Contributed Photo
The four-star senior from Wells, Maine had her heart set on attending the University of Rhode Island, where she wanted to study to be a veterinarian and play for the Division I program.
But Rhode Island head coach Gordie Ernst resigned last March after he was charged in the bribery case for transgressions he allegedly committed while coaching at Georgetown.
"I was really bummed out at the time because I thought that door was pretty much closed," Campanella said. "I started reaching out to other colleges and seeing what other opportunities were available."
Campanella tried to contact Val Villucci once she was named Rhode Island's new coach, but she couldn't locate her email. Just when Campanella was about to move on for good, Villucci reached out to her.
"I was ecstatic, I have to be honest," Campanella said. "I was really hopeful because I wanted to commit by the beginning of the fall of this year and she was very helpful in setting up the official visit right away. It was great."
Campanella will be signing with Rhode Island once the singing period starts next week. She is planning to take part in a presentation at Kennebunk High School with other athletes.
"For me, Rhode Island was the college that felt most like home. It was my first choice all along and the first college I ever went to visit," Campanella said. "It was just so appealing to me and really had all the factors I was looking for in a college."