Who's Hot
Hot 100 List - October 2019
by Amelia Thomas, 23 October 2019
The Hot 100 lists are published each month, and the October Hot 100 lists feature the 100 boys and girls who most improved their rankings during the month of September. You can find out more about the Hot 100 - and how the lists are calculated - by reading here.
The latest lists, published today, are available here:
We talked to a few of these top performers:
Alexander Stafford (Rancho Santa Fe, California)
Three-star junior Alexander Stafford characterizes his game as aggressive. "My game is an attacking style with a heavy topspin forehand," he said. "In the past few months, I've added pace and consistency to my first serve, which generates free points for me and helps me out of tough situations."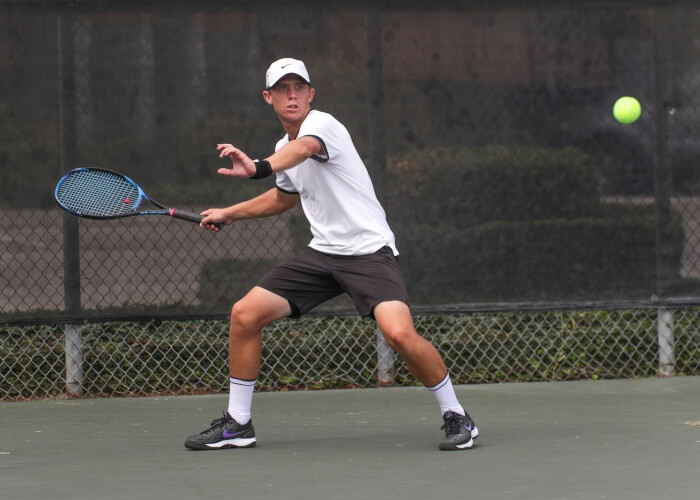 Three-Star Junior Alexander Stafford
© Contributed Photo
Stafford works with coaches Derek Miller of the Rancho Santa Fe Tennis Club, Jeff Williams of the Bay Club Carmel Valley and Jim Ault out of San Diego. The junior player and his coaches are currently focusing on diversifying his game.
"We are working on understanding the best times and scenarios to transition between offense and defense," Stafford said. "I'm also working on how to introduce variety in a point to keep my opponent off balance."
Stafford credits these recent improvements for his success last month. "Over the summer, I put everything aside and just focused on tennis and improving my game as much as possible," he said. "I also worked on my strength, conditioning and the mental aspects of winning."
The Rancho Santa Fe, California native earned strong results in two tournaments in September. He reached the finals of the 34th Los Caballeros Tournament and won the backdraw of a USTA National Level 3 in Aptos, California. His good play earned him a 10-2 record for the month.