Player Spotlight
Spotlight Players of the Week: Alessandra Armour, Patrick Cronin
by Rhiannon Potkey, 10 December 2019
SPOTLIGHT ON Alessandra Armour (Columbus, New Jersey)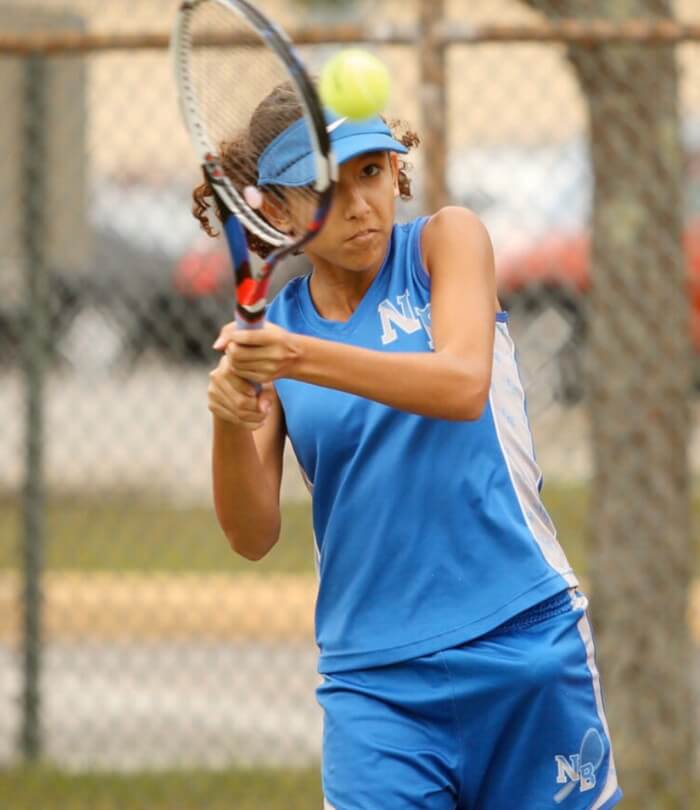 Music on your playlist: I like to listen to all types of music, like alternative, pop or country. I listen to a lot of Shawn Mendes, Billie Eilish and 21 Pilots.
Dream vacation destination: l have always wanted to go to Athens, Greece for some reason. I think it's because I used to read Percy Jackson books when I was younger and I like mythology and the Greek gods. One of my friends visited there, and it seems like a pretty cool place.
Favorite food: Mexican, like tacos and burritos. But I but also like pizza.
Favorite athlete: I really like Naomi Osaka because she is not only a hard worker, but she is also very down to earth. I really like when athletes can be at the top but still be humble.
Future occupation: I have thought about being a writer because I like to write stories sometimes just for fun. I think it would be really cool to be able to write stories on my own and be an author. It's a hard job to get into, but I think it would be cool to pursue it.
If you could have dinner with anyone dead or alive, who would it be: Tyler Joseph from 21 Pilots. He is the lead singer and he is very passionate about writing music and he talks about a lot of things other artists are too afraid to talk about. I like writing poems and song lyrics myself, so I think it would be really cool to learn his thought process behind writing music and lyrics. He does not have other people help him write song lyrics. He does it all by himself, which is pretty cool.
Must-watch TV show: Stranger Things or Atypical
Favorite movie: The Harry Potter series
If I am not playing tennis, I am … probably either doing homework, studying for school or playing the piano, which I do a lot.
Twitter handle: @itsallie