Special from
Zoo Tennis
When 14-year-old Nishesh Basavareddy and three other U.S. boys embarked on a USTA-led trip to Costa Rica and the Dominican Republic for two International Tennis Federation World Junior Tour events early this month, they may have anticipated the usual challenges of travel and competition in foreign countries. But the COVID-19 virus pandemic that led to Thursday's cancellation of all ITF tennis competition, including the Grade 2 tournament underway in the Dominican Republic, moved their experience out of the realm of the usual inconveniences.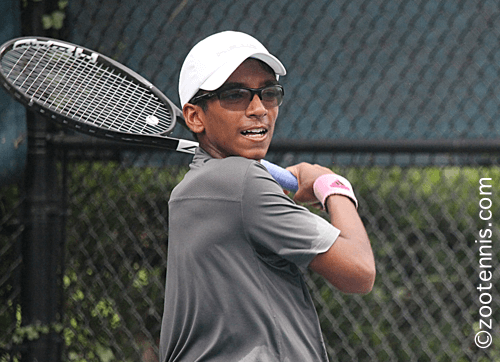 Nishesh Basavareddy Traveled to the Caribbean For ITF Events
© Zoo Tennis
Basavareddy had led the USA team to the ITF World Junior Tennis title in the Czech Republic last August, but the Grade 3 in Costa Rica was his first ITF World Junior Tour event outside the United States and just his fifth overall. Unseeded, he reached the semifinals in singles, yet that wasn't enough for a special exemption into the main draw the following week, so he was required to be in the Dominican Republic the next day for qualifying. That led to a transportation scramble that was unrelated to the pandemic.
"We quickly took a flight an hour or two after my match and we got to the Dominican Republic around 1 a.m. the next day, and I had a qualifying match at 10 a.m.," said Basavareddy, who lost only one game in that match and went on to qualify the following day.
On the tournament's first day of main draw competition Monday, players learned that the BNP Paribas Open had been canceled, suggesting that their own competition might be in jeopardy.