Commitment Profile
Four-Star Landreth Gets Surprise Offer From Ragin' Cajuns
by Rhiannon Potkey, 15 April 2020
Grant Landreth and his father, Jonathan, drove to Community Coffee not quite sure what to expect.
University of Louisiana men's head coach Mark Jeffrey asked Landreth to meet him there, but didn't provide many more details.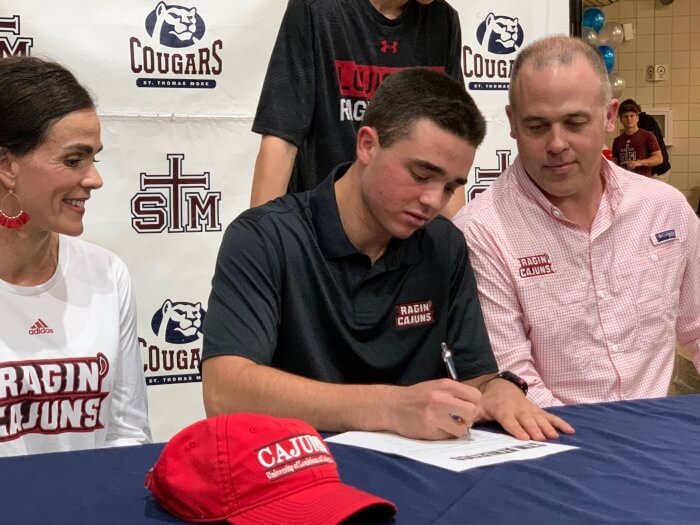 Four-Star Senior Grand Landreth Has Signed with Louisiana
© Contributed Photo
Landreth was raised in Lafayette, and grew up attending UL sporting events. But the four-star senior didn't think he would be recruited by the Ragin' Cajuns. He figured they would go after players with higher rankings.
Landreth began exploring Division II and III schools, with particular interest in Belmont Abbey and Suwanee.
"I kind of put UL off to the side and waited to see what else may happen," Landreth said. "I contacted Mark first and got a response from him, but I wasn't really expecting him to want me on the team."
But just before Christmas last year, Landreth received the invitation from Jeffrey to meet for coffee and was blindsided by what took place.
"He offered me a spot on the team and I literally could not believe it. It was like the best thing ever, especially because I wasn't expecting it," Landreth said. "My dad and I were both speechless."
Once they walked to the car, the two shared an emotional moment.
"My dad immediately gave me a big hug," Landreth said. "It was the best thing because we both realized we made it after growing up watching UL throughout the years."