Special from
Zoo Tennis
Blue chip Will Cooksey grew up as a University of Michigan fan, so his recent verbal commitment to the program is hardly a surprise. When the 16-year-old from Grosse Pointe Shores, Michigan joins the Wolverines in the fall of 2021, he will be the third generation in his family to attend Michigan. Despite that history, Cooksey did consider other options, taking official visits to two other Midwest schools before choosing the one closest to home.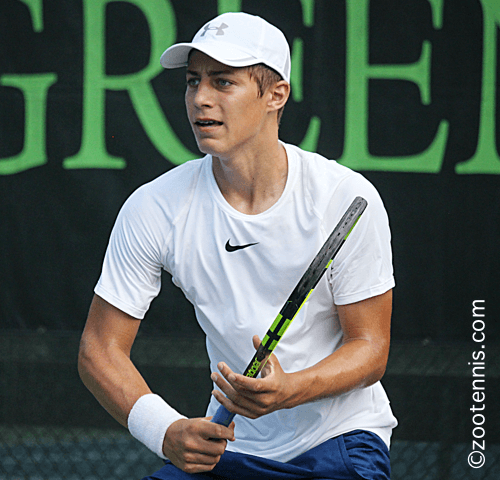 William Cooksey Has Committed To Michigan
© Zoo Tennis
"Michigan has definitely always been on my radar for a school I would like to attend, playing tennis or not, just in general," said Cooksey, who is the top-ranked 2021 recruit in the state and No. 6 in the country.
"As I grew up and got better at tennis, the older and older I got, I aspired to try to play at a school like that," said Cooksey, who also took official visits to Notre Dame and Ohio State. "I think I kind of wanted to stay and play Midwest tennis."
"I'm a pretty good indoor player," continued Cooksey, who won the USTA 18s National Indoor title last November. "I kind of like the fast court game and the Midwest overall vibe. That's when I started taking Michigan and other Midwest schools very seriously and I just narrowed it down over time and I felt like it was the best place for me."