Notes
The table above lists all recruits as of May 24, 2020. In addition to the Star Rating, we display the highest TRN, UTR, ITF junior, and WTT rankings for each player since January 1, 2019, and for international players we display the TRN ranking they would hold if eligible.
Also Receiving Consideration
We reviewed the resumes for more than 50 teams for these rankings. Teams that received strong consideration from our insiders and almost made our list are (alphabetically) as follows: Brandeis, Carleton, Haverford, Trinity (TX), Tufts
New Jays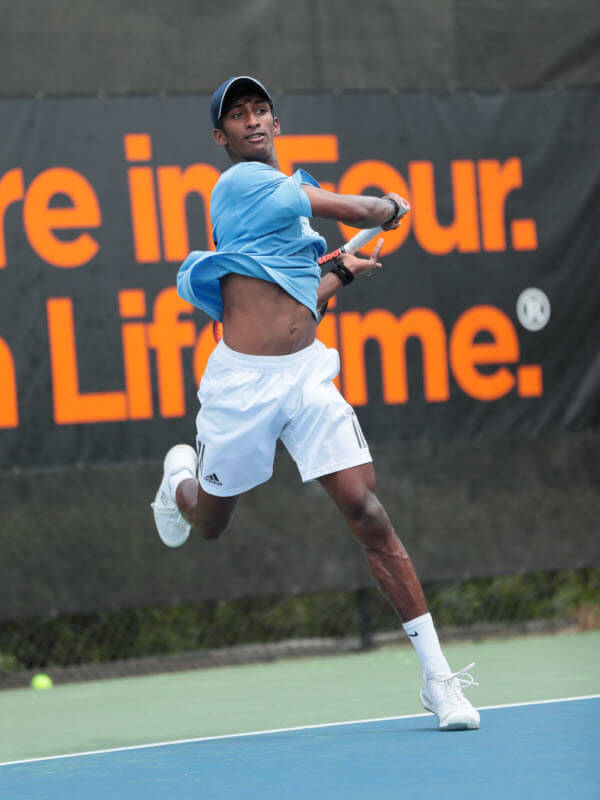 Chuck Willenborg arrived in Baltimore prior to the 2004-05 season to take the reins as Head Coach of Johns Hopkins University, and he has never looked back. The Blue Jays have dominated the Centennial Conference, posting a 129-3 record since 2006 on the way to 14 straight conference championships and 14 consecutive NCAA Team Championship appearances. Those 14 NCAA Tournament appearances are the only such appearances in school history.
Willenborg has been masterful on the recruiting trail - posting ranked recruiting classes every year since TRN started rankings D-III classes in 2010 - including a class that ranked No. 2 in 2011.
But 2020 marks the first time in school history that Johns Hopkins has taken the top spot.
The Blue Jays have a class that is strong and long. The six recruits coming to Baltimore include 5-Star senior Arjun Asokumar, the top-rated recruit from Illinois. Asokumar will be joined by a pair of 4-Star seniors - Rohan Reddy (Glen Head, N.Y.) and Daniel Ardila (Dallas, Texas) as well as a pair of twins from Washington State - James and Thomas Yu - who had been ranked among the Top 20 of their class earlier in their careers. Nikhil Charanjiva of Boca Raton, Fla., completes the group.
Nearly two dozen college tennis coaches put JHU at the top of the list - and hopefully Willenborg's squad can break through to a Final Four in the coming years.
Give Me Five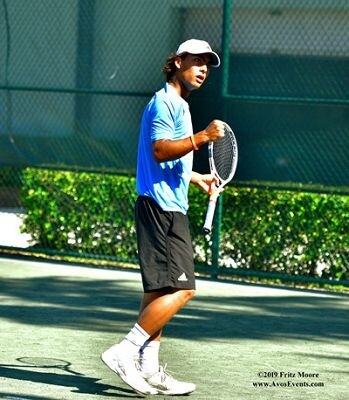 4-Star senior Kailas Kahler is heading to MIT

©

Avos Studios
The Massachusetts Institute of Technology sits in the No. 2 position with a strong 5-man class of its own. The Engineers are the only program on our list with five recruits holding UTR ratings above 11.0. One standout recruit is Daniel Sharygin of Newburgh, Ind., who has competed in ITF events since playing his final junior tournament at the USTA Nationals in Kalamazoo.
Amherst College checks in at No. 3 with three Californians in their four-man class. The Mammoths are looking to build on their Elite Eight performance in the 2019 NCAA Championships and build towards their first team title since 2014.
Other strong classes are heading to traditional powerhouses Middlebury and Pomona-Pitzer, who are No. 4 and 5 on our list, respectively.
Conference Call
As usual, the NESCAC and UAA conferences have set themselves apart with their numbers in the rankings. The two conferences combine for 11 schools in the Top 25 - and a whopping 7 programs in the Top 10.
Both conferences can call themselves the leaders. The NESCAC has 6 schools in the rankings, which leads all conferences. The smaller UAA has 5 programs on the list - the highest percentage of any conference.
The NESCAC is led by Top 5 programs Amherst (No. 3) and Middlebury (4). They are joined by the Williams Ephs (9), Wesleyan Cardinals (9), Bowdoin Polar Bears (14), and Colby Mules (20).
The UAA has three Top 10 programs in the Chicago Maroons (6), Emory Eagles (7) and Carnegie Mellon Tartans (10). Other ranked UAA classes are the CWRU Spartans (12) and Wash U Bears (16).
Three other conferences have three ranked classes apiece: the NEWMAC, SCIAC, and Liberty League each have three recruiting classes on our list.
Drop Shots
Scattershooting through the rankings …
State of Things - The 25 recruiting class on our list come from 13 different states. Massachusetts leads all states with 4 ranked classes, while California, New York, and Ohio feature 3 classes apiece.
Deja Vu - All 25 programs on our list have appeared in our D-III recruiting class rankings in previous years.
Deja Vu, Part 2 - This is the 11th year we have published NCAA D-III rankings, and 13 of the 25 programs on this list have appeared 9 or more times.
Perfect Attendance - Five teams have appeared in all 11 rankings: Johns Hopkins (1), Chicago (6), Emory (7), CMS (11) and CWRU (12).
Welcome Back - The Vassar College (23) has had the longest hiatus. New Head Coach Tina McDermott has the Brewers back in the recruiting class rankings for the first time since 2013.
Best Ever - Five programs are posting the highest recruiting classes in school history: Johns Hopkins (1), MIT (2), Pomona-Pitzer (5), Babson (17), and Vassar (23).
Coming Friday … D-III Women
We wrap things up with the women later in the week. This coming Friday, TennisRecruiting.net will complete its 2020 recruiting class ranking series with a look at the top 25 women's D-III recruiting classes. Check back for that list - as we celebrate the new blood in college tennis.
Leave a Comment
More Recruiting Class Rankings
21-Jun-2021
2021 Top NCAA D-III Men's Classes
TRN continues its recruiting class ranking series this week with a look at Division III. Today we present the Top 25 NCAA D-III Men's Recruiting Class Rankings for the Class of 2021.
18-Jun-2021
2021 Top Mid-Major Women's Classes
The Tennis Recruiting Network continues its recruiting class ranking series this week with a look at the mid-majors. Today we present the Top 25 Women's Mid-Major Recruiting Class Rankings for the Class of 2021.
14-Jun-2021
2021 Top Mid-Major Men's Classes
The Tennis Recruiting Network continue its recruiting class ranking series this week with a look at the mid-majors. Today we present the Top 25 Men's Mid-Major Recruiting Class Rankings for the Class of 2021.