Recruiting 101
Rising Juniors Take Note: Time to Update Your Profiles
by Staff Reports, 4 June 2020
Rising juniors can expect more activity in the recruiting process in the next few months as coaches can begin corresponding with them.
It's a good time for all players to update recruiting profiles on Tennis Recruiting Network to ensure their contact information is correct and their academic work is listed.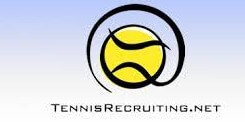 Recruiting restrictions still remain in place in some divisions because of the coronavirus pandemic.
The NCAA has extended the recruiting dead period in Division I through July 31, meaning coaches can not have any in-person contact with any potential recruits.
Division II has instituted a quiet period from June 1-30, when it's permissible for coaches to make in-person recruiting contacts only on a school's campus. No in-person off-campus recruiting or evaluations are allowed.
Unlike Division I and II, the Division III Administrative Committee has not imposed any additional recruiting restrictions.
The more information players include on their profiles, the better chances they have of coaches contacting them. The most impactful way to get noticed is through our Recruiting Advantage subscription ($7.95 per month/$49.95 annual).
For a great value, players get more exclusive access to more than 2,500 college coaches with active accounts on Tennis Recruiting. Of those coaches, 890 have access to special information only for coaches like contact information, academic interests, custom rank lists. Coaches can filter players by GPA, academic interests, division they want to play and many other things.
The coaches come from 47 different U.S. states and Washington D.C., with 362 from Division I, 373 from Division III, 93 from Division II and 52 from NAIA. Almost 94 percent of the high-major conferences have Coaching Advantage accounts.
Players with the Recruiting Advantage subscription can identify exactly which coaches are visiting their player profile pages. This is a huge advantage for recruits and one of the most valued parts of the subscription. Players can read all articles at any time and post up to three player videos for coaches to watch.
Players who update their academic information at TRN get 45 percent more visits from college coaches than players who don't. Players outside the Top 100 who have updated their academic information get more coach visits than the average Top 100 recruit without updated academic information.
College athletic budgets have taken a major hit during the pandemic with more cuts expected. That may mean recruiting budgets will shrink and coaches will become more dependent on remote methods to identify players.
The Coaching Advantage subscription available to college coaches offers access to more than 100,000 junior profiles. Coaches can view every player that has visited their team page, and create "watch lists" of players they want to monitor. Coaches will also receive email updates on all players they are watching and be notified about changes in their profiles and rankings.
For junior players hoping to play in college and for college coaches looking for quality recruits, a Tennis Recruiting Network subscription is a worthy investment.
We've had numerous success stories of coaches and players first connecting through our site and leading to a college offer.
Players/parents in need of more information or coaches looking to subscribe, please call 770-993-5723.
About American College Placement
We are excited to have American College Placement as the title sponsor of the Recruiting 101 series of articles at TennisRecruiting.net.
American College Placement - Premier Face-to-Face Mentoring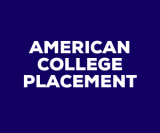 American College Placement is a mentoring and placement company. The difference with ACP is we only hire mentors that either played or coached college sport. We are the most personalized, boutique style service in the country. We will invest in you and your college selection process from building your list of schools all the way to signing your National Letter of Intent.
Our mentors will meet with you and your families face to face to ensure that all your needs are being met. You will have around the clock access to your mentor via e-mail, text, and phone throughout the process. Selecting the right college and athletic program is a big job.
Don't do it alone. Let American College Placement walk side by side with you from beginning to end.
Learn more about American College Placement at AmericanCollegePlacement.com - or connect with them on Facebook and Instagram.
Leave a Comment
More Recruiting 101 Articles
5-Oct-2021
Recruiting Terms and Calendar for 2021-22
There were some big changes made to the recruiting calendar at the NCAA Division I level this year. In coordination with National Scouting Report, we have updated our files to bring you the key dates and recruiting terms to know.
28-Sep-2021
Recruiting Insider: Bellarmine University's Will Davis
Getting more insight into how college coaches recruit can make the process less intimidating for prospets. Our "Recruiting Insider" series features coaches from across the nation providing their recruiting methods. Today, we hear from Bellarmine University men's coach Will Davis.
23-Jun-2021
Recruiting Insider: N.C. State Women's Coach Simon Earnshaw
Getting more insight into how college coaches recruit can make the process less intimidating for prospets. Our "Recruiting Insider" series features coaches from across the nation providing their recruiting methods. Today, we hear from N.C. State women's head coach Simon Earnshaw.