TRN Rankings Resume
by TennisRecruiting.net, 22 June 2020
With junior tennis competition starting across the country, TennisRecruiting.net will resume its sliding ranking window with 66 weeks of play for the next year.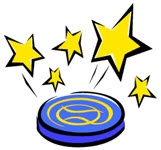 When the sports world shut down in early March, rating and ranking systems no longer had new data to evaluate players and teams. At TRN, where we have traditionally used 52 weeks of tournament play for our ratings and rankings, the available data began to shrink, and player records were beginning to shorten.
In response, TRN temporarily fixed the start of its ranking window to March 11, 2019 - maintaining 52 weeks of play during the COVID-19 hiatus.
But over the past week, we have seen play resume in several parts of the country - and TRN is loading new results from dozens of tournaments into its rating and ranking system.
Starting this week, TRN will resume moving its ranking window - using 66 weeks of play. For the next calendar year, we will use 66 weeks of play in our rating and ranking calculations so that we can include 52 weeks of match play - plus the 14 week hiatus.
For example, the rankings that will come out this week (22-June-2020) will include results starting 18-March-2019 through today, and next week's rankings will include results stating 25-Mar-2019. We plan to continue using a 66-week window for a full year until June 2021 when 52 consecutive weeks of data will be available.
Questions? Please email us at [email protected].
Leave a Comment
More Website News
4-May-2020
Impact of COVID-19 on TRN Rankings
COVID-19 has had broad impact across all walks of life - including junior tennis. Tennis governing bodies like the USTA and ITF have announced delays to junior tennis competition that may stretch out for a while. TRN rankings and ratings use USTA and ITF results, and today we are announcing changes to our rankings going forward.
31-Mar-2020
Want To Get Recruited? It's The Perfect Time to Use TRN
The first priority right now is health and safety. But with no chance to play tennis, it's a good time for players to update their profiles and upgrade to a subscription to enhance their chances of getting recruited. Coaches are on our site now more than ever.
16-Mar-2020
How the Coronavirus Is Impacting Junior Tennis
Many junior tournaments and events have been cancelled or suspended as a result of the heightened concerns surrounding the coronavirus (COVID-19) outbreak. Find out how organizations are reacting and what the next steps might be.