Who's Hot
Hot 100 List - October 2020
by Amelia Thomas, 23 October 2020
TheLotto Elite Hot 100 lists are published each month, and the October Hot 100 lists feature the 100 boys and girls who most improved their rankings during the month of September. You can find out more about the Lotto Elite Hot 100 - and how the lists are calculated - by reading here.
The latest lists, published today, are available here:
We talked to a few of these top performers:
Gabrielle Guenther (Mishawaka, Indiana)
Four-star sophomore Gabrielle Guenther comes from a family of competitive athletes. Her father, Eric Guenther, played football at the University of Illinois and went on to play for the Chargers in the NFL. Her mother, Natasha Guenther, swam for the University of Illinois and made it to the Olympic Trials.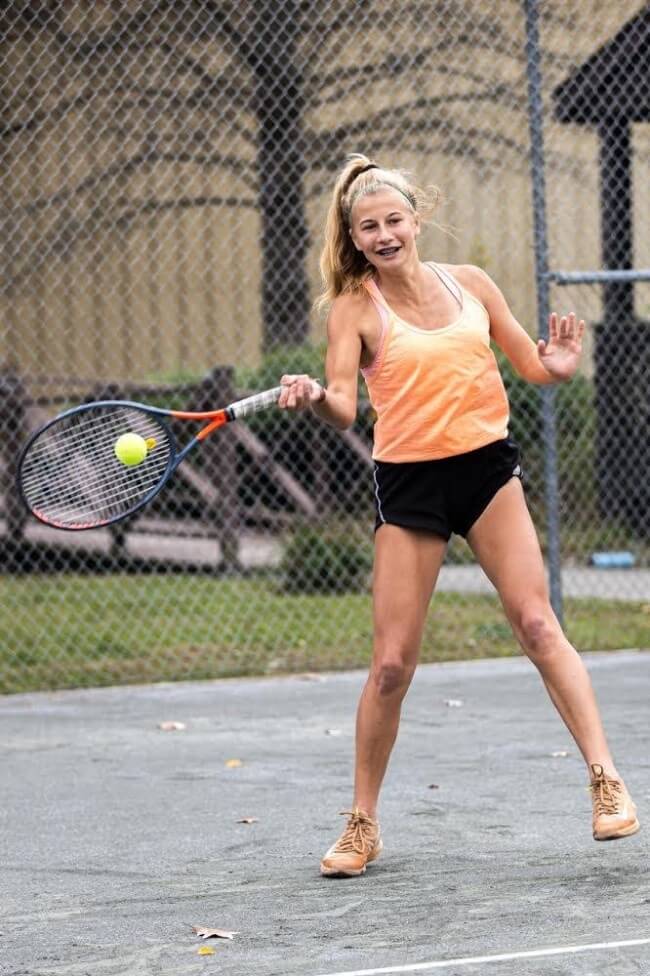 Four-Star Sophomore Gabrielle Guenther
© Contributed Photo
It is no shock that Gabrielle, the oldest of five similarly athletic girls, found a love for sports early on. Her father ignited her interest in tennis when he started taking her out to the cul de sac in their neighborhood to hit balls. Shortly after, they started going to nearby tennis courts to play.
"I soon realized that I really enjoyed it and started playing some tournaments and training at a club nearby," Guenther said.
Around the same time, Guenther started playing soccer and now plays travel soccer, which she feels strengthens her footwork and endurance in tennis.
Natasha Guenther has witnessed how this family atmosphere of athleticism has benefitted her daughter's game.
"Gabrielle has played in a lot of competitive environments, whether it's playing games at the house with her sisters, playing in travel soccer games at a high level or playing in tennis tournaments," she said. "All of those things have prepared her for mental toughness during her matches."