Commitment Profile
After Not Finding a Cricket Bat, Tennis Leads Sinha to Cornell
by Rhiannon Potkey, 20 January 2021
The plan was for Adit Sinha's father to teach him how to play cricket.
Sinha's parents moved to the United States from India, where cricket is the most popular sport. Sinha was born in New Jersey, and quickly realized learning the game may not be as easy.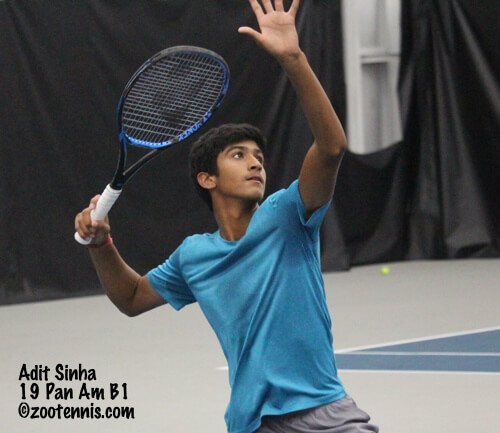 Blue Chip Adit Sinha Has Committed to Cornell
© Zoo Tennis
"There are not a lot of cricket bats for sale anywhere in America," Sinha said. "My dad was like fresh off the boat and thought he might get it at a supermarket, but he couldn't find one. So he bought me a tennis racket instead."
The cricket lessons at age 6 quickly turned into tennis lessons, and Sinha developed a lifelong attraction to the sport.
"I liked tennis more. It was more fun, and there were more places to play tennis than cricket in America," he said. "It all worked out for the best."
The blue chip senior from New Brunswick, New Jersey will be taking the next step in his tennis journey by playing in college. He has been accepted to Cornell University.
The Ivy League program was one of the first to reach out to Sinha at the start of his recruiting process.
"I was talking to (head coach) Silviu (Tanasoiu) the longest out of all the coaches," Sinha said. "I felt like I really developed a good relationship with him, so when he offered me I just took it."