Player Spotlight
Spotlight Players of the Week: Cindy Jiang, Matthew Gordinier
by Rhiannon Potkey, 8 February 2021
SPOTLIGHT ON Cindy Jiang (Vestavia Hills, Alabama)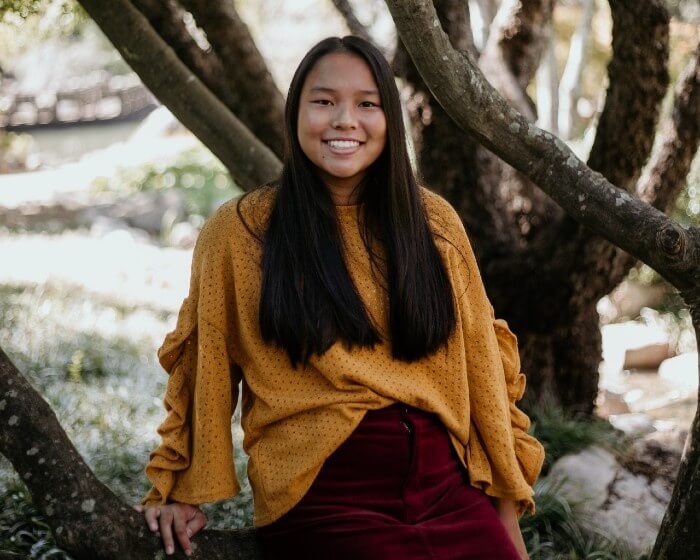 Music on your playlist: I listen to a lot of different music, but recently I have been really into indie rock/pop. My favorite artists right now are probably Mac DeMarco and The Neighbourhood.
Dream vacation destination: Definitely Switzerland. I think it's beautiful there and there are a lot of Swiss dishes that I would love to try. And I could also meet Roger Federer.
Favorite food: Pepperoni pizza
Favorite athletes: Naomi Osaka, Roger Federer and Simone Biles.
Future occupation: I am thinking about majoring in psychology. I want to be a sports psychologist because I want to help others who are dealing with mental issues such as depression and be able to talk to them one-on-one. I think I can use my past experience to help athletes perform better mentally. Another one of my interests is working in a crisis center.
If you could have dinner with anyone dead or alive, who would it be: Leonardo DiCaprio. I have always loved him when I was younger and I have seen almost all of his movies. He just seems like a very funny and outgoing person and I think it's cool that he is an environmental activist.
Must-watch TV shows: Stranger Things and The Good Place
Favorite movie: Interstellar. I have seen it like four times, but I am still confused every time after I finish the movie. It's really interesting.
If I am not playing tennis, I am … hanging out with my friends and family, studying and doing homework and playing the ukulele. I play it just for fun. I got it two years ago and have been learning different songs on it.
Instagram handle: @cindyjiang1