Who's Hot
Hot 100 List - June 2021
by James Hill, 16 June 2021
TheLotto Elite Hot 100 lists are published each month, and the June Hot 100 lists feature the 100 boys and girls who most improved their rankings during the month of May. You can find out more about the Lotto Elite Hot 100 - and how the lists are calculated - by reading here.
The latest lists, published today, are available here:
We talked to a few of these top performers:
Natalie Lynch (Corona, California)
Natalie Lynch turned in stellar performances in the month of May in Girls 16s competition.
As a matter of fact, she won a tournament, reached the finals of another, and was a semifinalist in a third event. Lynch's ranking shot up to No. 276 in the TennisRecruiting.net rankings, rising from the 339th slot.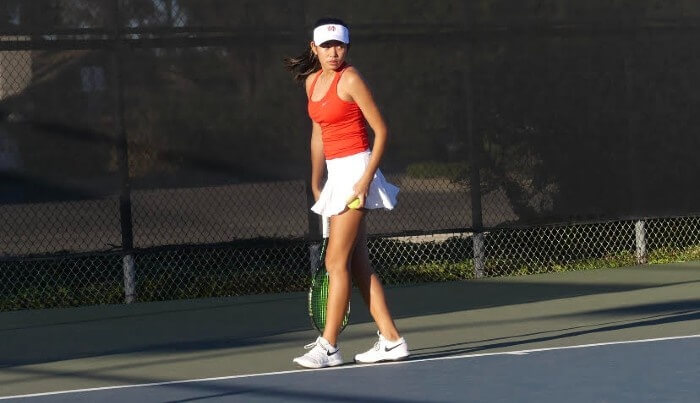 Three-Star Rising Junior Natalie Lynch
© Contributed Photo
"I credit my great play last month to my dedication to improving my game in several aspects," said Lynch, a three-star player who is a rising junior at Mater Dei High School in Santa Ana, California. "First, I upgraded my racket to the new Wilson Blade and saw huge improvement in my ball control and overall strokes.