News & Features
July Aces
Surprise Wimbledon Junior Winners Among Last Month's Aces
by
Colette Lewis
, 2 August 2021
Special from
Zoo Tennis
Surprise winners at the Wimbledon Junior Championships and success on all levels for former collegians highlight the notable results from July. The USTA also crowned its 12s, 14s, 16s, and 18s Clay Court champions last month, with each featured in TRN articles. Congratulations again to Amelia Honer, Ryan Colby, Kaitlin Quevedo, Felipe Pinzon, Tianmei Wang, Darwin Blanch, Ciara Harding and Jack Secord on their gold balls.
Patrick Kypson

The 2017 Kalamazoo 18s champion won his third ITF men's World Tennis Tour singles title last month at the $15,000 tournament in Luxembourg. The 21-year-old Kypson, who played for Texas A&M in 2018, beat No. 2 seed Filip Peliwo of Canada in the first round, then defeated three consecutive qualifiers before facing No. 4 seed Nicholas David Ionel of Romania in the final. It took nearly three hours, but Kypson won that battle 4-6, 6-3, 7-5 to improve his 2021 record in WTT events to 13-4.

Sara Bejlek

The 15-year-old from the Czech Republic came out of nowhere to win a $60,000 women's WTT tournament in her home country as an unseeded wild card. Bejlek, ranked 57 in the ITF juniors coming off second round losses in Roehampton, Wimbledon and the Milan junior events, got better with every match in her fifth professional tournament, beating No. 2 seed Francesca Jones of Great Britain 6-0, 6-3 in the semifinals and blanking Paula Ormaechea of Argentina in the final. With the title, she moved into the WTA Top 500 after starting the month outside the Top 1000. (Photo credit: Richard van Loon)

Cameron Norrie

With an outstanding 2021 that saw his ATP ranking rise from 74 to 29, the former TCU star had one more box to tick, and he got that--his first ATP title--in Los Cabos, Mexico last month. The 25-year-old from Great Britain had gone 0-4 in his previous ATP finals, with three of those losses this year. But in Los Cabos the top seed dominated, winning all four of his matches in straight sets. Norrie defeated unseeded teenager Brandon Nakashima, playing in his first ATP final, 6-2, 6-2. Norrie continued his outstanding play as July came to a close, reaching the quarterfinals in the ATP event in Atlanta.

Danielle Collins

The two-time NCAA singles champion captured her first WTA singles title last month at the 250 tournament in Palermo, Italy. Collins, the 2014 and 2016 singles champion while competing for Virginia, has been a fixture in the Top 50 for the past four years, but she had not made a WTA final until Palermo, where she was the top seed. Up against qualifier Gabriela Ruse of Romania, who had beaten Collins earlier in the month in Hamburg, the 27-year-old Floridian got her revenge with a 6-4, 6-2 victory, the last of her five straight-sets wins during the week.

Carlos Alcaraz

A regular in the Aces columns over the past 12 months for his four Challenger titles, the 18-year-old from Spain captured his first ATP Tour title last month at the 250 event in Umag, Croatia. The seventh-seeded Alcaraz defeated No. 4 seed Richard Gasquet of France 6-2, 6-2 in his first ATP final, becoming the youngest ATP champion since Kei Nishikori won at Delray Beach in 2008. Alcaraz moved to a career-high ranking of 55 with the title. (Photo credit: Paul Ballard)

Rinky Hijikata

The rising junior at the University of North Carolina won $15,000 tournaments on the ITF World Tennis Tour in back-to-back weeks last month, the first in Tunisia, the second in Edwardsville, Illinois. The 20-year-old from Australia defeated recent Texas A&M graduate Valentin Vacherot 6-3, 6-1 in the Tunisian final, and beat former Northwestern star Strong Kirchheimer by the same score in the championship match in Edwardsville. With a semifinal result in Tunisia early in the month, Hijikata was 14-3 on the WTT during July. (Photo credit: Manuela Davies/USTA)

Valentin Vacherot

The 22-year-old from France, the ITA's 2021 National Senior Player of the Year, kicked off his professional career last month at the $15,000 WTT tournaments in Tunisia, claiming his first ITF men's singles title as a qualifier. Vacherot defeated Duke's Omni Kumar 6-4, 6-4 during his second week of competition in Tunisia, with the Texas A&M All-American extending his winning streak to nine matches the following week before Hijikata beat him in the final. (Photo credit: Manuela Davies/USTA)

Lulu Sun

The rising sophomore at the University of Texas won the biggest title of her career last month at the $25,000 ITF women's WTT tournament in Portugal, a week after reaching the final of a $25,000 tournament in Spain. The unseeded 20-year-old from Switzerland, who clinched the Longhorns' NCAA team title in May, took out the top seed in the second round, and earned her fourth ITF women's singles title with a 6-4, 6-4 win over former University of Georgia star Ellen Perez of Australia, the No. 3 seed. Sun moved to a career high of 375 in the WTA rankings, after starting the summer at 812. (Photo credit: Manuela Davies/USTA)

Alexa Graham

The 23-year-old New Yorker, who wrapped up a stellar career at the University of North Carolina in May, wasted no time in getting her first ITF World Tennis Tour women's title since 2017, and her first as a pro, at a $15,000 tournament in Portugal. An unseeded qualifier, Graham found herself competing against a familiar face in the final when she took on Duke junior Georgia Drummy of Ireland, as the two had met in the 2021 NCAA team quarterfinals, with the match going unfinished. Graham beat Drummy 6-1, 6-2, for her seventh straight-sets win of the week. (Photo credit: Manuela Davies/USTA)

Nicolas Moreno de Alboran

An ace in June for his first two ITF World Tennis Tour men's singles titles, the former UC Santa Barbara All-American added a third last month at the $25,000 WTT tournament in Portugal. The 24-year-old, seeded No. 7, beat No. 2 seed Anton Matusevich of Great Britain in the semifinals, and took the winner's trophy when No. 5 seed Zane Khan retired trailing 1-0 in the first set. After concluding July with an ATP Challenger semifinal appearance, Moreno de Alboran will move inside the ATP Top 400 for the first time. (Photo credit: Bill Kallenberg/CapturedInAction)

Giovanni Mpetshi Perricard

The 18-year-old from France, the 2021 French Open boys doubles champion, won his first ITF men's World Tennis Tour title at a $25,000 tournament in his home country. Unseeded, Mpetshi Perricard avenged his French Open juniors singles semifinal loss to French Open boys doubles partner Arthur Fils in the final, taking a tense 6-3, 4-6, 7-6(4) decision. Currently No. 7 in the ITF junior rankings, the men's title boosted his ATP ranking to 700. (Photo credit: Bill Kallenberg/CapturedInAction)

Alexandra Eala

The 16-year-old from the Philippines had subpar results at the Junior Championships in Paris and London, but she got back on track last month at the rescheduled ITF Grade A Trofeo Bonfiglio tournament in Milan, Italy. The top seed, Eala survived two three-setters in the third round and quarterfinals, while taking the semifinal and final matches in straight sets. With her 6-3, 6-3 win over No. 16 seed Nikola Bartunkova of the Czech Republic, Eala claimed her second Grade A title and returned to her ITF junior career-high ranking of 2.

Gonzalo Bueno

While Eala is a veteran of junior slams and Grade A events, the 17-year-old from Peru, who won the boys Trofeo Bonfiglio title, had played in only three - all this summer - losing in the opening round in the first two. But in Milan, Bueno claimed six wins, with the No. 16 seed recording a 6-3, 7-6(4) victory in the final over unseeded 15-year-old Jakub Mensik of the Czech Republic, who was playing in his first Grade A tournament. Bueno's ITF junior ranking rose from 46 to 14 with the title.

Desirae Krawczyk and Neal Skupski

Krawczyk, the former Arizona State star who won the French Open mixed doubles title with Great Britain's Joe Salisbury in June, had to find a new partner for Wimbledon, with Salisbury having a previous commitment to play with Harriet Dart. Krawczyk asked former LSU star Neal Skupski of Great Britain to be her partner, and the seventh-seeded pair went on to capture the Wimbledon mixed doubles title, beating Salisbury and Dart 6-2, 7-6(1) in the final. Krawczyk is currently No. 18 in the WTA doubles rankings, with Skupski No. 16 in the ATP doubles rankings. (Photo credit: David Gray/AELCT)

Ane Mintegi Del Olmo

The unseeded 17-year-old from Spain was a surprising Wimbledon girls champion, defeating another unexpected finalist in unseeded Nastasja Schunk of Germany 2-6, 6-4, 6-1 to become the first from her country to capture that prestigious title. As if that wasn't enough, the following week Mintegi Del Olmo took a wild card into an ITF WTT women's $60K in Spain and reached the final, earning a victory over top seed and WTA No. 158 Lesley Pattinama Kerkhove of the Netherlands along the way. In the final, she fell to 2016 French Open girls champion Rebeka Masarova of Spain 7-6(3), 6-4. (Photo credit: Jon Super/AELCT)

Samir Banerjee

Coming into the brief junior grass season, the 17-year-old from New Jersey was unsure how his game would work on the surface. The 2022 Columbia recruit answered that question at the Wimbledon Junior Championships, reaching the doubles semifinals and capturing the singles title, although he was not seeded in either draw. Banerjee's opponent was unseeded Victor Lilov, who had beaten top seed Juncheng Shang of China in the semifinals, and it was Banerjee who prevailed 7-5, 6-3 in the first all-American Wimbledon boys final since 2014. Banerjee moved up to No. 2 in the ITF junior rankings with his results at the All England Lawn Tennis Club. (Photo credit: Jon Super/AELCT)

**Unless otherwise noted, photo credit: Zoo Tennis
About Dunlop
Dunlop is proud to sponsor the Aces series of articles at TennisRecruiting.net.
Dunlop - "Journey for Perfection"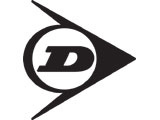 Dunlop is owned by Sumitomo Rubber Industries and has its headquarters in Kobe, Japan. Dunlop is a legendary brand dating back to 1888, with many past Grand Slam Champions winning with their Dunlop racquets. Dunlop is also well known for making high quality tennis balls, played at Grand Slam, ATP & WTA events. Current players on Tour using Dunlop racquets include Kevin Anderson, Agnieszka Radwanska, Donald Young, Heather Watson, Jamie Murray, Taylor Townsend, Zarina Diyas, Jack Draper and U.S. legends James Blake and Michael Chang. Learn more at www.DunlopSports.com - and connect with us on Facebook, Twitter and Instagram.
Leave a Comment
More Aces Series Articles
3-Sep-2021
August Aces Find Success in Europe and North America
Success by junior and collegiate players at venues across Europe and North America secured a spot in the August Aces. Among the players highlighted is Kalamazoo champion Zachary Svajda and finalist Ben Shelton.
2-Jul-2021
French Open, ITF and USTA Pro Circuit Champions Shine in June
The first junior slam champions of 2021, an all-collegiate mixed doubles French Open title team, ITF and USTA Pro Circuit winners are among the standout stars that highlight the June Aces column.
4-Jun-2021
College Titles and Juniors Highlight May's Great Performances
May, the month of the college team and individual championships, is always an exciting one for tennis fans. Adding to the fun last month were WTA/ATP titles by teenage prodigies and juniors who collected more than one ITF circuit title during the month.
About Colette Lewis
Colette Lewis
has covered topflight U.S. and international junior events as a freelance journalist for over a decade. Her work has appeared in
Tennis
magazine, the
Tennis Championships
magazine and the US Open program. Lewis is active on
Twitter
, and she writes a weekly column right here at TennisRecruiting.net. She was named
Junior Tennis Champion
for 2016 by Tennis Industry Magazine.
Lewis, based out of Kalamazoo, Michigan, has seen every National Championship final played since 1977, and her work on the tournament's ustaboys.com website led her to establish ZooTennis, where she comments on junior and college tennis daily.
La gamme de raquettes de tennis Dunlop SX 🔄🎾 - Présentation
To purchase this product or for a much more detailed written review,
Click Here!

Follow college tennis with the ITA - the governing body that oversees all levels of men's and women's varsity collegiate tennis.
adidas Tennis x Parley | Play for the Ocean
Play for the oceans in the adidas Tennis x Parley range. Our first ever collection for the court created entirely from reclaimed or intercepted ocean plastic.
Talk Tennis provides lively forums for the discussion of junior and college tennis. Here are the latest topics from the message boards.