Recruiting 101
Recruits Reveal Why They Are Signing With Their Schools
by Rhiannon Potkey, 9 November 2021
High school seniors from around the country will be fulfilling childhood dreams this week when they begin signing their National Letter of Intent.
Wednesday launches the opening of the signing period for recruits at the NCAA Division I and Division II levels.
There will be celebrations among family and friends for a milestone that required a lot of hard work and sacrifice.
Every college decision is personal and based on many factors. We asked a multitude of players to share the reasons they picked their schools:
Emma Charney (Mt. Pleasant, South Carolina), University of Southern California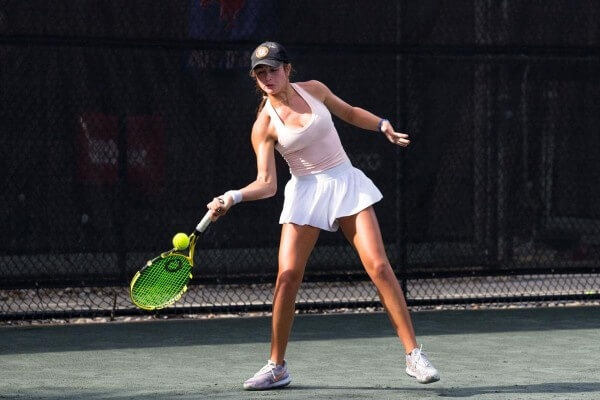 Going through recruiting during COVID was very tough as you can imagine. Meeting the coaches who are going to be a huge part of my life for the next four years on Zoom… pretty crazy. Even though I didn't get to take an official visit last fall, I toured USC with my mom the week before I committed. And once I stepped on campus, it was impossible not to love it. Even without the in-person experience with the coaches and the team, I was still able to fall in love with everything about USC and the tennis program. Coach (Alison) Swain and Coach (Rachel) Manasse were very communicative with me throughout the whole process, made me feel wanted and never pressured me when I was making my final decision. Then, when I was able to go on my official visit in September and spend time with the team, it just confirmed that USC was the place for me. I am so excited to be a part of their team and get to work with Coach Swain and Coach Manasse on and off the court. I couldn't be more excited for the next four years in Cali and what the future is going to bring.
Alex Han (Ormond Beach, Florida), Furman

The reason I chose Furman University was for a variety of reasons. First off was the coaches. I have worked with the assistant coach, Sasha Gozun, when I was younger and I really liked his coaching style. When I talked to the head coach, JJ Whitlinger, I felt as if I was talking to a friend and not a coach. He really made me feel comfortable and felt as if I was welcome to the college. When I went on my visit, I was able to get the full experience of what Furman University offers. The beautiful campus, how tight-knit the people in the community are, and most importantly my tennis team that I was able to spend time with. They were not only great tennis players, but more importantly, great people to spend time with. On top of these great attributes from the University, the academic education was the best for me, having a smaller student body I will have the opportunity to truly communicate with my teachers and learn to become an independent adult. After having a great time going on my official visit, it made me come to the decision that this place was the perfect fit for me.
McKenna Chudy (Rancho Santa Margarita, California), Northern Illinois

I am super excited about my recent commitment to Northern Illinois University. I had a lot to learn about the recruiting process, and I spoke with many different coaches over the course of the last year or so. The coaching staff at NIU took so much time to answer all of my questions about their tennis program and university. I had an immediate connection with them and got to know them well during our many conversations. Then, in June, I finally had the opportunity to make an official visit to see the campus and tennis facilities, and to meet the coaches and faculty and learn more about both academics and athletics. It was such a great experience.
Choosing NIU was an easy decision for me at that point. I love the coaching staff and the girls on the team, who I got to meet through Zoom, and I am so much looking forward to being a part of the team and training with my teammates. NIU has an amazing tennis program and facilities that I can't wait to be a part of. With this choice, I get the experience of going somewhere new, and that is what I was looking for. The campus, courts, classes, and city are beautiful and my visit solidified that I was ready to commit and become a Huskie!
James Cockrell (Austin Texas), Boston College

Like many of my peers, I considered a number of factors when looking at college tennis programs. Most important for me was academics, as the odds of any college athlete going pro are pretty low. Boston College is a great school with a very strong undergrad business program. Second, I wanted to have a chance to play against high-level D1 competition, and the ACC has some of the best tennis teams in the country. Third, I've visited Boston many times and consider it to be an amazing city and place to attend college. Finally, and perhaps most importantly, I really clicked with Coach Wilkins, who's a great guy who values academics and cares about his players. All in all, it was an easy decision; I feel very fortunate and couldn't be more excited to attend next fall.
Brooke Dugart (Miami, Florida), University of Miami

Growing up in the area, it is very clear that I have always had a soft spot for our local university: the University of Miami. When Coach Paige Yaroshuk-Tews first approached me about joining her team, I was excited, but almost in disbelief. My goal has always been to major in medicine, so from the academic standpoint it already seemed like a great option, and getting to learn on such a beautiful modern campus is just another plus. In all reality, Coach Paige is the one who made my decision easy. Before committing to UM, I had the opportunity to sit down with Coach Paige. With the connection I felt and the belief she expressed she had in me, I immediately knew that the University of Miami is where I needed to be. She is a well-respected coach with a track record that proves her worth and has continuously had a successful and highly-ranked team nationally. There is no doubt that the current girls on her team will keep up the legacy. It is an honor to have such an opportunity to play amongst one of the top teams and coaches in the nation. Go Canes!
Max Fickas (Plain City, Ohio), Belmont Abbey

There were three main reasons why I chose Belmont Abbey. The first reason would be location. The Abbey is located in Charlotte, North Carolina, which has amazing weather. On top of that, it is a 15-minute drive to the airport, so everything is pretty convenient in the area. The second reason why I chose The Abbey is because of great communication between the coach and I. Coach Salomon would respond very quickly with any questions I had, and was super helpful throughout the whole process. That was a huge deciding factor in why I picked The Abbey. Lastly, I picked Belmont because it suited me academically. I was comfortable going there because there are many majors to choose from and a few that struck my interest.
Bojana Pozder (Mount Pleasant, Wisconsin), Notre Dame

For me, one of the main things that set Notre Dame apart from other schools was its strong academic programs and coaching staff. I always knew that I wanted to go to a school that had a prominent tennis program but also an institution that checked all my boxes academically. I know under the leadership of Coach Alison and Megan, I'll be able to reach and play up to my full potential. Notre Dame is where I fit the best; the school has such amazing academics with an amazing tennis program. It was exactly what I was looking for and hit everything on my checklist!
AJ Moore (Irvine, California), Air Force

There were a lot of reasons I chose to go to the Air Force Academy rather than a traditional school. As a junior the only thing I knew for sure was that I wanted to play D1 tennis, but other than that my options were open. Air Force was one of the first schools to contact me so I took interest pretty quickly. I did some research and saw the many benefits that came with going to the academy. Lots of things slowly pushed me more and more towards wanting to go there.
The biggest things that made me want to go to the academy were the opportunities that would come in the future, the challenges the academy presents, and the environment surrounding the team and academy as a whole. There's many things that you can't do anywhere else, like jump out of a plane or learn to fly, which really piqued my interest. These opportunities will hopefully give me a chance to do things I've never done before. At any other college there's bound to be challenges in tennis and academics, but to me Air Force seemed to be a lot tougher because of the extra responsibilities you have. At college, I really want to push myself to become better and the Air Force Academy felt like the right place to do that. Lastly, the whole academy and team felt very welcoming. The team and people at the academy have created an environment that I found to be better than anywhere else, which is why I decided to join. Overall, I would say that the Air Force is just different in so many ways, which made me want to challenge myself and go there.
Chad Miller (Cincinnati, Ohio), Northwestern

I chose Northwestern because it has an excellent tennis program with the goal of winning Big Ten titles, and it is also an unbelievable school. I was looking for a school that had a Top 25 tennis program and a top academic environment. I really love the coaches and I really clicked with all of the teammates. I really love the campus, and also the team environment is great. I also believe it's a school where they'll care about my tennis and I can get a lot better as a player. In addition, academics are super important to me, and Northwestern is a great place that will challenge me academically. I also really like the location and how it's not too far from home for me. Lastly, the connections after you attend a school like Northwestern are never ending, so that's a great opportunity to build as a person.
About American College Placement
We are excited to have American College Placement as the title sponsor of the Recruiting 101 series of articles at TennisRecruiting.net.
American College Placement - Premier Face-to-Face Mentoring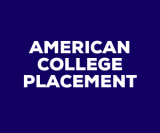 American College Placement is a mentoring and placement company. The difference with ACP is we only hire mentors that either played or coached college sport. We are the most personalized, boutique style service in the country. We will invest in you and your college selection process from building your list of schools all the way to signing your National Letter of Intent.
Our mentors will meet with you and your families face to face to ensure that all your needs are being met. You will have around the clock access to your mentor via e-mail, text, and phone throughout the process. Selecting the right college and athletic program is a big job.
Don't do it alone. Let American College Placement walk side by side with you from beginning to end.
Learn more about American College Placement at AmericanCollegePlacement.com - or connect with them on Facebook and Instagram.
Leave a Comment
More Recruiting 101 Articles
5-Oct-2021
Recruiting Terms and Calendar for 2021-22
There were some big changes made to the recruiting calendar at the NCAA Division I level this year. In coordination with National Scouting Report, we have updated our files to bring you the key dates and recruiting terms to know.
28-Sep-2021
Recruiting Insider: Bellarmine University's Will Davis
Getting more insight into how college coaches recruit can make the process less intimidating for prospets. Our "Recruiting Insider" series features coaches from across the nation providing their recruiting methods. Today, we hear from Bellarmine University men's coach Will Davis.
23-Jun-2021
Recruiting Insider: N.C. State Women's Coach Simon Earnshaw
Getting more insight into how college coaches recruit can make the process less intimidating for prospets. Our "Recruiting Insider" series features coaches from across the nation providing their recruiting methods. Today, we hear from N.C. State women's head coach Simon Earnshaw.
About Rhiannon Potkey
Rhiannon Potkey is a veteran sportswriter with more than two decades of experience in journalism. Potkey has covered many sports at many levels and has a passion for finding great stories. Potkey has covered the U.S. Open, junior sectional and national events, college conference championships and Davis Cup matches. Potkey is currently Content Strategist for Tennis Recruiting. You can reach Rhiannon by email at
[email protected]
.