Tournament Summary
Collins, Fratangelo Collect National Titles at Spring Championships
by
Colette Lewis
, 25 March 2010
Mobile's azaleas hadn't yet bloomed, and for most of last week, the USTA Spring 18 National Championships were played in weather more reminiscent of November than March. But for champions Bjorn Fratangelo and Danielle Collins, the chilly and breezy conditions barely registered - a gold ball radiates a warmth all its own.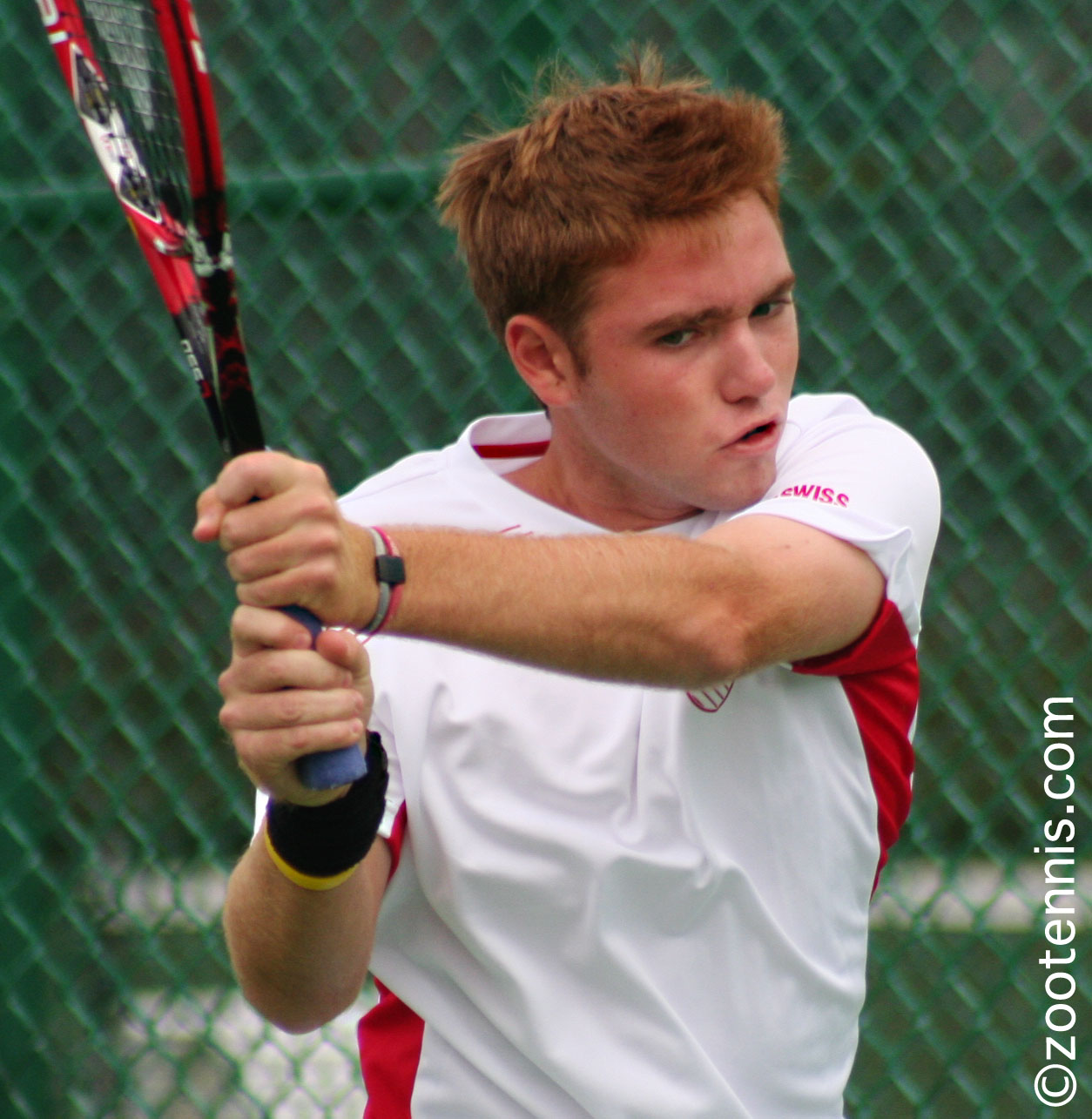 The ninth-seeded Fratangelo's 6-3, 6-1 victory over No. 6 seed
Greg Andrews
in the boys final was indicative of his dominance throughout the week. The 16-year-old from Pittsburgh, Pa. didn't drop a set in his seven wins - didn't even play a tiebreaker - and his experience in big matches was evident in the final.
The reigning USTA Clay Court 16s champion fell behind 2-0 in the opening set against the 18-year-old Andrews, who was playing in his first national final. Fratangelo then took 12 of the next 14 games, drawing on his past experience in high-pressure settings, including last year's ITF Junior Davis Cup in Mexico.
"When I was younger, I used to get extremely nervous," the Kalamazoo 16s bronze ball winner admitted. "But just playing the big matches, Junior Davis Cup, gave me a lot of confidence just to do my thing and believe in myself."
Andrews conceded that his unfamiliarity with playing in a national final contributed to his loss, as did his inability to hold serve.
"I definitely missed a lot of first serves," said the Richland, Mich. resident, who had upset top seed Gonzales Austin in the quarterfinals, the day before his 18th birthday. "He jumped on my second serve; he's a great returner, and against a player that good you can't be missing that many first serves."
Andrews, who will attend Notre Dame in the fall, possesses a lethal forehand, but Fratangelo's strategy was aimed at taking advantage of his own strength on that shot.
"He has a great forehand, but that's my best shot too, so I wasn't going to be afraid of his," said Fratangelo, who trains in Naples, Fla. during the winter. "I know he likes to protect the backhand side, and I was trying to open up the court by going to his forehand side."
Fratangelo now has a perfect record in National 18s championships, having won a title in his first attempt. But he intends to compete in many more, while playing Pro Circuit Futures too.