Recruiting Feature
2014 Top Mid-Major Women's Classes
by TennisRecruiting.net, 13 June 2014
On Monday, the Tennis Recruiting Network and Solfire published their list of the top men's mid-major recruiting classes. Today, we take a look at the women.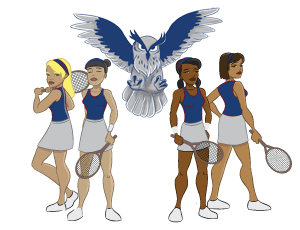 Almost 900 girls have reported their commitments at TennisRecruiting.net, and the bulk of these commitments have been to schools outside the so-called "high major" conferences that get automatic bids to the College Football Playoff. In tennis, we consider the high majors to be the ACC, Big 10, Big 12, Pac-12, and SEC - as well as the Ivy League.
The rankings in this article include all teams outside of those conferences.
Top 25 Mid-Major Women's Recruiting Classes (through May 17)
The Tennis Recruiting Network and Solfire are excited to present the Top 25 Mid-Major Women's Recruiting Classes for 2014. This list is based on commitments reported on or before May 17, 2014. As is our policy, these rankings do not consider incoming transfer students.
So here they are - the Top 25...
Honorable Mention
Other women's programs that received strong consideration from our experts are (listed alphabetically): Akron, Army, Carnegie Mellon, Connecticut, Davidson, Dayton, Eastern Michigan, George Mason, Georgetown, James Madison, Marshall, MIT, and North Carolina A&T.
Soaring in Houston
The Rice women's tennis program has just finished its most successful three-year run in school history. Prior to 2012, the Owls had never won an NCAA tournament match. Since 2012, Rice has won four NCAA matches - reaching the second round or better each year. They are also fresh off their second straight Conference USA title.
Head coach Elizabeth Schmidt, now in her fifth season at the helm, has two seniors to replace from 2013-14 who were regular contributors in the lineup. Fortunately, she has a talented pair of 5-Star recruits arriving this fall.
Top-30 recruits Lindsey Hodge and Savannah Durkin are players who have shown the ability to win big on the court. Hodge has won USTA national titles as we reported in her commitment announcement this past fall, while Durkin posted twelve wins last summer in the USTA Hardcourt Nationals, Claycourt Nationals, and National Team tournaments.
The Owls edged out Florida International and their trio of international recruits for the top spot. FIU head coach Katarina Petrovic is bringing in Monika Stanikova of Slovakia, Andrea Lazaro Garcia of Spain, and Nerma Caluk of Bosnia to play for the Golden Panthers next fall.
Rounding out the Top 5 are the Tulane Green Wave at No. 3, followed by Stetson and St. Mary's College of California at No. 4 and 5, respectively.
State Breakdowns
The teams in our rankings represent fifteen states and the District of Columbia. Not surprisingly, the two states with the most ranked recruiting classes are Florida and California.
The Sunshine State has three ranked classes - including two in the Top 5. At No. 2, Florida International leads all comers, and they are joined at the top by No. 4 Stetson. Also in the rankings is Central Florida at No. 13.
The Golden State also has three ranked programs, starting with St. Mary's at No. 5. The Gaels are joined by UC Davis (No. 18) and San Diego (24).
Other states with multiple programs in the recruiting class rankings are Colorado, Georgia, Massachusetts, Ohio, and Texas, all with two ranked classes apiece.
Conference Call
These ranked classes hail from fifteen different conferences - thirteen NCAA Division I conferences and three from D-III.
Three conferences stand out from the rest: Conference USA, the American Athletic Conference, and the Midwest Conference.
Conference USA only has two programs in the rankings, but they are the top two. Rice and Florida International stand tall at No. 1 and 2 in the rankings, respectively.
The AAC and MWC conferences each have three programs in the rankings. The AAC is represented by Tulane (No. 3), Houston (6), and Central Florida (13). From the MWC we have Utah State (11), Boise State (12), and the U.S. Air Force Academy (15).
Coming Soon... NCAA Division III Rankings
Three Division III programs had recruiting classes strong enough to make our list: Emory University (No. 8), Wesleyan University (16), and Williams College (17). All of these programs should figure rather prominently in our upcoming ranking lists.
Speaking of more rankings, this coming Monday, TennisRecruiting.net and Solfire will release rankings of the Top 25 men's recruiting classes in NCAA Division III. Soon after we will wrap up our spring recruiting class rankings with the top D-III women.
About Solfire
Solfire is proud to sponsor Recruiting Class Rankings at TennisRecruiting.net.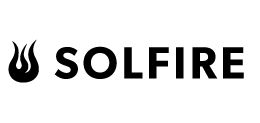 Solfire embodies the powerful force within us to pursue our dreams. By merging original designs with high-performance materials, each product becomes Art In Motion.
We begin in the artist studio, then we travel the world to find the best materials. In each step of the development process we apply the most advanced technology, equipment and techniques. Our design lab in Brooklyn, N.Y. allows us to immerse ourselves in every detail, from initial inspiration to the last stitch.
We are a diverse crew of creative individuals who are passionate about testing our limits, exploring the world and designing great clothes.
Connect with Solfire on Facebook, Twitter, Instagram, and YouTube - or on their website.
Leave a Comment
More Recruiting Class Rankings
19-Jun-2015
2015 Top NCAA Division III Women's Classes
The Tennis Recruiting Network wraps up its spring recruiting class rankings with a look at the NCAA Division III women. Today we present our list of the Top 25 NCAA D-III women's recruiting classes for 2015. At the top of the list we see the Amherst Lord Jeffs.
15-Jun-2015
2015 Top NCAA Division III Men's Classes
The Tennis Recruiting Network presents its recruiting class rankings for NCAA Division III conferences. Today we present our Top 25 D-III men's recruiting classes for 2015. At the top of the class? For the second year in a row, we see the Chicago Maroons.
12-Jun-2015
2015 Top Mid-Major Women's Classes
The recruiting class rankings just keep on coming. Today, The Tennis Recruiting Network is proud to present the Top 25 mid-major women's recruiting classes for 2015. Cresting at the top of our list is the Pepperdine Waves.