College Feature
Q&A with USC senior Ray Sarmiento
by
Harry Cicma
, 8 June 2014
Follow Harry on
Twitter
Last month, the University of Southern California won its 21st NCAA title in men's tennis - and its fifth in Athens, Ga. The title was also a special one for the school - USC has now won 100 NCAA titles across all sports.
Harry Cicma of NBC Sports was in Athens as commentator for the live webcast of the finals, and he talked with Sarmiento after the event.
Questions and Answers
Harry Cicma (HC): What does it mean to win this championship - for you and for USC?
Ray Sarmiento (RS): There are no words to explain it. It's the greatest feeling ever - ending my career on a high note. Winning the championship - it feels unreal. I'm especially happy for my coaches, and Coach Kwinta who came here and worked so hard. Just to win the title with my team and coaches... just to be here... it's amazing.
HC: How were you able to pull out this victory against such a tough Oklahoma team?
RS: We just believed in each other. We stayed in the moment. It wasn't looking too good early on, but we kept fighting on every point, and things went our way.
HC: What makes playing in Athens so special? Two years ago you won against Virginia in the finals, and now you've done it again against the Sooners.
RS: It feels comfortable. It's nice - you walk on these courts, and there are just so many memories. Coming back after two years ago, playing indoors, and the first couple of rounds outdoors, it's just comfortable. We have been here before, and it's just a great place to play.
About ASICS
College Content at TennisRecruiting.net is sponosored by ASICS and the ASICS BZ 100.
The All-New ASICS BZ100 Racquet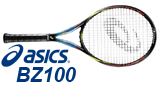 The ASICS BZ 100 is designed to meet the needs of players who desire controllable power. The patent pending bending zone optimizes the flex of the racquet to achieve the ideal level of controlled power for groundstrokes. Increased velocity on serve is derived from the bending zone configuration, which allows the racquet to move through the air with less friction.
Connect with ASICS on Facebook, Twitter, YouTube, and Pintrest - or on their website.
Leave a Comment
More College Coverage
10-Feb-2016
Cal Women Win First ITA National Indoors
When Amanda August us took the helm of the California Bears women's team in 2007, her impact was immediate. She led her team to two NCAA final appearances and two semifinal berths at the ITA Indoors, reaching the top 12 of the rankings every year. The one thing she hadn't brought to Berkeley was a national title - until now.
28-Jan-2016
ITA Division I Kick-off Weekend Wrapup
A tremendous weekend of college tennis action concluded on Monday afternoon with Columbia winning a thriller over Stanford, so we now know the 32 teams that will be participating in February at the 2016 ITA National Team Indoor Championships. The women's event will be held at the Nielsen Tennis Center in Madison, Wisc., starting February 5, while the men's event starts February 12 at the Boar's Head Sports Club in Charlottesville, Va.
20-Nov-2015
Matching Up: A New Way to Think About College Tennis Lineups
I have been a sports fan ever since I can remember, and a tennis fan since my teens, but my interest in college tennis is much more recent. With that in mind, I have never shared the outrage directed at coaches who "stack" their lineups. Since time devoted to lineup challenges and protest hearings is better spent elsewhere, here is my proposal for a radical change in how lineups are set in college tennis ...
About Harry Cicma
When it comes to college tennis, Harry Cicma is your man. Cicma covers tennis and other athletic stories for
NBC Sports
, writing articles and producing video segments.
He is co-founder and host of World Tennis a weekly tennis show on NESN, and host of of Tennis Live Radio's College Corner.
Cicma competed as a junior in USTA/New England and went on to play college tennis at Rutgers University. As a professional, Cicma competed at the ATP Newport tournament and the San Jose Siebel Open. He reached a career-high #75 in the ATP doubles team rankings and #1262 in the ATP Entry System.
In media, Cicma has run the gamut. He has worked for NBC, CBS, ABC, ESPN, FOX Sports Net, the Tennis Channel, and World Team Tennis. Cicma has announced NCAA sports as well as the US Open Tennis Championships on both TV and radio.