Where Are They Now?
One Thing That is Constant in This World: Change
by Ross Greenstein, 3 July 2014
Last month, more than ten Division I women's tennis head coaching jobs were open. New coaches were needed at schools such as Pepperdine, Syracuse, Oregon, TCU, Yale, Davidson, Bowling Green, Kansas State and N.C. State. These jobs are being filled by other Division I head coaches, which means more jobs will open, creating a ripple effect in Division I women's tennis. If we take the men into account, there will be dozens of new Division I tennis coaches before the summer is over.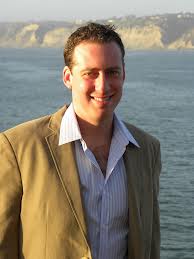 This "coaching carousel" is important for many reasons. Most importantly, current high school athletes need to understand the "business" they will be entering into. Recruits who realize that the chances of keeping the same coach for four years are dicey can make better decisions during the recruiting process. Recruits should look beyond the head coach as a top priority when choosing a college. Most importantly, these changes should help emphasize that athletes need to be choosing schools they would be happy attending if the coach were to leave.
Another important factor influencing the "coaching carousel" is the student athletes currently on the team. These are just like the employees at a company. Just because the boss leaves does not mean the employees will leave. This is why it is essential that high school student athletes build strong relationships with their future teammates and choose universities where they like the players on the team.
To give you some perspective... there's an average of 10 girls on each women's team. If there are 20 coaching changes, then there are 200 girls impacted by those moves. At that rate, 800 college tennis players would be affected by a coaching change over the course of four years. The impact could be even deeper when you consider that many athletes transfer schools after a coach leaves.
In a nutshell, if you think your coach will never leave, you are likely mistaken. This is a business, which means good coaches take jobs that offer them better deals while others get fired for under performing. This is why it's so important to choose a school that you would attend even if you were not an athlete. Your happiness is paramount, and it will play a huge factor in the quality of your college experience.
Are you surprised by the coaching turnover?
To learn more about how to find the best fit on and off the court, go to www.schollylife.com and use the coupon code SFABLOG for full access to 20 videos.
Leave a Comment
More "Where Are They Now?" Features
18-Jul-2014
Conversation with Former D-III Champion William Boe-Wiegaard
Former Bates standout William Boe-Wiegaard had one of the more amazing runs in NCAA Division III tennis. He is the only Bobcat ever to be an All-American all four years in college, and he capped things off with an amazing run to the NCAA singles title his senior year as an unseeded player. Since graduating, Boe-Wiegaard has been involved with tennis as an instructor, and he has been competing professionally since 2011. Harry Cicma of NBC Sports caught up with Boe-Wiegaard.
29-Jun-2014
Conversation with UConn's Sam Sutherland
Stability has been a watchword of UConn tennis. Glenn Marshall, who now serves as Director of Tennis, has overseen the tennis programs for 21 years. Michael Louis '04 took over as head coach of the men's tennis program prior to the 2013-14 season. One of Louis' teammates as a player at UConn was sam Sutherland '05, a standout from Tampa, Fla. Harry Cicma of NBC Sports, who served as the commentator for the live webcast of the 2014 NCAA Tournament, caught up with Sutherland.
22-Jun-2014
SFA Interviews Danielle Lao
Jake Hartman of SFA sat down with Danielle Lao a former USC women's tennis player. Danielle is currently on the professional tennis tour, and she recently wrote a book about her college tennis experience titled The Invaluable Experience. She was interviewed about her recruiting process, how she chose USC, and how her time there has benefited her today.
About Ross Greenstein
Ross Greenstein is President and CEO of Scholarship for Athletes, an independent consulting firm that assists high school athletes and their families throughout the scholarship search and negotiation process. He is a graduate of the University of Florida where he played NCAA division one tennis and made the SEC all-academic team. He was also a former Minnesota State Tennis Champion in high school. Ross can be contacted at Ross@ScholarshipForAthletes.com.