TOP PROSPECTS
Boys' Class of 2010 - Seniors
As of Monday, 10/5/2009




| | | | | | | | | | | | | |
| --- | --- | --- | --- | --- | --- | --- | --- | --- | --- | --- | --- | --- |
| View: | | Blue Chip | | 5-Star | | 4-Star | | 3-Star | | 2-Star | | 1-Star |





| Rating | Name | City | State |
| --- | --- | --- | --- |
| | Abbracciamento, Timothy | Robbinsville | NJ |
| | Abrams, Justin | Eagan | MN |
| | Akers, Austin | Lexington | KY |
| | Allchorn, Brett | Pacific Plsds | CA |
| | Allen, Parker | Hot Springs | AR |
| | Alvarez, Angel | San Antonio | TX |
| | Anklesaria, Zubin | Del Mar | CA |
| | Araqhamia, Lavrentsy | Sharon | MA |
| | Arora, Vishal | Saint Joseph | MI |
| | Aru, Marco | Ridgeland | MS |
| | Atkinson, James | Morrisville | NC |
| | Bedenk, Andy | Cumming | GA |
| | Bein, Erich | Abilene | TX |
| | Bell, Dylan | Beachwood | OH |
| | Benavides, Julio | El Paso | TX |
| | Bennoui, Riyad | New Albany | OH |
| | Berg, Timmy | Lakewood Ranch | FL |
| | Berkabile, Dillon | Las Vegas | NV |
| | Berry, Jason | Boca Raton | FL |
| | Bettwy, Bryce | San Diego | CA |
| | Blakhin, Alexander | Wesley Chapel | FL |
| | Blau, Austin | East Hills | NY |
| | Bohrnstedt, Brady | Rockwall | TX |
| | Borsanyi, Jordan | Palm Beach Gardens | FL |
| | Brej, Richard | Long Grove | IL |
| | Brennan, Tommy | Miami | FL |
| | Briggs, Roger | Nashville | TN |
| | Burke, James | Summit | NJ |
| | Caltabiano, Eric | Suwanee | GA |
| | Campbell, Trevor | Burbank | CA |
| | Carcione, Christian | Franklin Lks | NJ |
| | Cardenas, Mario | Powder Springs | GA |
| | Carr, James | Tempe | AZ |
| | Carruthers, Will | Memphis | TN |
| | Chadalavada, Naveen | Goodlettsvlle | TN |
| | Chalmers, Eric | Tempe | AZ |
| | Champagne, Brandon | Tulsa | OK |
| | Chappidi, Vamsee | Bradenton | FL |
| | Chase, Patrick | Portola Vally | CA |
| | Chu, Aristotle | Dallas | TX |
| | Clark, Jamison | Indianapolis | IN |
| | Clinkenbeard, Alex | Loveland | CO |
| | Collins, Nate | Manchester | MA |
| | Colonnese, Matthew | Marietta | GA |
| | Combs, Andrew | Clovis | CA |
| | Cook, Joel | Easley | SC |
| | Cox, Trevor | Greenwood | IN |
| | Cruz-Rodriguez, Luis | Caguas | PR |
| | D'Arcangelo, Francesco | Carlsbad | CA |
| | Davila, Yamil | Bayamon | PR |
| | Davis, Brandon | Ballwin | TX |
| | Davis, Skyler | Malibu | CA |
| | De Leon, Kaiser Cesar | Murrieta | CA |
| | Debinski, Tomas | Winston-salem | NC |
| | Distaso, Casey | Edmond | OK |
| | Donaldson, Brandon | Lake Worth | FL |
| | Drayton, Heyward | Valley Forge | PA |
| | Drost, Zach | Thousand Oaks | CA |
| | Engelberg, David | Chatsworth | CA |
| | Enslen, Andrew | Westerville | OH |
| | Eyzaguirre, Carlos | Houston | TX |
| | Falla Ramirez, Sebastian | Naples | FL |
| | Fletcher, Steven | Topeka | KS |
| | Flink, Jordan | The Woodlands | TX |
| | Fosnacht, Dave | Blythewood | SC |
| | Frieder, Jesse | Providence | RI |
| | Gamble, Richard | Harrison | TN |
| | Gast, Eric | Saratoga | CA |
| | Gelman, Nolan | Dix Hills | NY |
| | Gensburg, Luke | Glencoe | IL |
| | Gies, Daniel | Pompano Beach | FL |
| | Gill, Amanvir | Sterling Hts | MI |
| | Golman, Jake | Dallas | TX |
| | Gonzalez, German | Weston | FL |
| | Gottret, Pablo | Potomac | MD |
| | Guerra, Juan | Midland | MI |
| | Guignon, P.J. | Prairie Village | KS |
| | Gyswyt, Marcel | Golden Valley | MN |
| | Hacker, Matt | Alpharetta | GA |
| | Haffor, Zachary | Tucson | AZ |
| | Haley, Alec | Woodside | CA |
| | Harbert, Alexander | Saint Joseph | MI |
| | Haugen, Gregory | Austin | TX |
| | Heaney-Secord, Christian | Westwood | MA |
| | Heffron, Randall | Sullivans Island | SC |
| | Hegelund, Simon | Denver | CO |
| | Hence, Roland | Cambridge | MA |
| | Hendrick, Aaron | Grand Rapids | MI |
| | Herekar, Rajeev | Palo Alto | CA |
| | Ho, Douglas | Honolulu | HI |
| | Honert, Eric | Arvada | CO |
| | Hukwo, Michel | Bothell | WA |
| | Hunt, Taylor | Seattle | WA |
| | Hyman, Daniel | Tucson | AZ |
| | Irizarry, Hector | Lajas | PR |
| | Isaacs, Jackson | Los Angeles | CA |
| | Isbell, Nicholas | San Antonio | TX |
| | Ivankovic, Sven | Clemson | SC |
| | Kady, Dylan | Upper Holland | PA |
| | Kamiljanov, Bobur | Fontana | CA |
| | Kandinov, Daniel | Jamaica | NY |
| | Kasnetz, Joey | Portlock | HI |
| | Kenney, Christopher | Westlake Village | CA |
| | Kepler, Jordan | Aptos | CA |
| | Kilgo, Kolby | Crawford | TX |
| | Klassen, Dalen | Saint Louis | MO |
| | Knight, Danny | Ponte Vedra | FL |
| | Kogan, Lionel | Pompano Beach | FL |
| | Kohls, Pierce | California | KY |
| | Krogius, Gavin | San Juan Capo | CA |
| | Kublanow, Joey | Marietta | GA |
| | Kunz, Nicholas | Hilton Head Island | SC |
| | Lam, Carter | Honolulu | HI |
| | Laurel, Lorenz | Tempe | AZ |
| | Lebovitz, Andrew | Weston | MA |
| | Lee, Benjamin | New Canaan | CT |
| | Levesque, Sean | Ventura | CA |
| | Lineberry, Alexander | Sedona | AZ |
| | Liu, Frank | Claremont | CA |
| | Lord, Christopher | Los Angeles | CA |
| | Mang, Calvin | Winnetka | IL |
| | Martineau, Jimmy | FtMyers | FL |
| | Maxwell, Cooper | Sarasota | FL |
| | Mc Ginnis, Michael | Saratoga | CA |
| | McDaniels, Mitchell | Tucson | AZ |
| | Merchant, Bradley | Lexington | KY |
| | Merinder, Bj | Andover | MA |
| | Miller, Duncan | Birmingham | AL |
| | Miller, Tom | Bradenton | FL |
| | Mills, Grayson | Lilburn | GA |
| | Mitchell, Brandon | Laguna Niguel | CA |
| | Mlaver, Eli | Plantation | FL |
| | Monaghan, Patrick | Chatham | NJ |
| | Mooney, Kenneth | Martinez | GA |
| | Motsny, Taras | Las Vegas | NV |
| | Moya, Michael | San Gabriel | CA |
| | Mundluru, Sanjeev | FtWorth | TX |
| | Newhouse, Robert Nicholas | Weston | CT |
| | Nieto, Nicholas | Miami | FL |
| | Nigro, Ross | Coral Gables | FL |
| | O'Brien, Thomas | Guilford | CT |
| | Overland, Matthew | Renton | WA |
| | Parziale, Dana | Pinehurst | NC |
| | Pauli, John | Las Vegas | NV |
| | Pecyna, Sam | Glen Ellyn | IL |
| | Peyton, Ryan | Newport Beach | CA |
| | Poon, Preston | Scarsdale | NY |
| | Rahbar, Amir | Houston | TX |
| | Regier, Jarrett | East Amherst | NY |
| | Reid, Aidan | Monument | CO |
| | Richmond, Ryan | Kalamazoo | MI |
| | Rong, Sterling | Duluth | GA |
| | Rosen, Kyle | Armonk | NY |
| | Rothstein, Peter | W Bloomfield | MI |
| | Royes, Bradley | Rancho Palos Verdes | CA |
| | Russell, James | Kirkland | WA |
| | Rux, Avery | Kerrville | TX |
| | Saleem, Ahmad | Phoenix | AZ |
| | Saltsgaver, Matthew | Maitland | FL |
| | Schaeffer, Michael | Bellevue | WA |
| | Schlapfer, Michael | Old Greenwich | CT |
| | Schwartz, Jeremy | Weston | CT |
| | Seay, Cameron | Warner Robins | GA |
| | Seymour, Trey | Greenville | MS |
| | Sherba, Matt | Oxford | OH |
| | Sherpa, Jimmy | West Vancouver | BC |
| | Shimizu, Kenta | Inverness | IL |
| | Shkodnik, Jason | Bradenton | FL |
| | Sienko, Peter | Williamston | MI |
| | Singh, Nevy | Bradenton | FL |
| | Sioco, Christopher | Mesquite | TX |
| | Smith, Corey | San Diego | CA |
| | Smith-Dennis, Mya | Savage | MN |
| | Spicer, Justin | Greenwood | IN |
| | Stein, Will | Argyle | TX |
| | Stutchin, Evan | Cape Coral | FL |
| | Sublette, Willie | Las Vegas | NV |
| | Surovic, Jan | Hilton Head Island | SC |
| | Swank, Michael | Lawrence | KS |
| | Szczurek, Nicholas | Lemont | IL |
| | Tasevac, Benjamin | Salt Lake City | UT |
| | Taylor, Patrick | Scottsdale | AZ |
| | Tesmond, Ian | Burr Ridge | IL |
| | Thornton, John | Bedminster | NJ |
| | Trautmann, Luke | San Antonio | TX |
| | Treyz, Beauregard | Ponte Vedra Beach | FL |
| | Truong, Teddy | San Jose | CA |
| | Vansant, Matthew | Leesburg | GA |
| | Vaughan, Stan | Golden | CO |
| | Vaughn, Ethan | Spokane | WA |
| | Weber, Alex | Clemmons | NC |
| | Weber, Sean | Raleigh | NC |
| | White, Joey | Cedar Rapids | IA |
| | Wiechert, Christopher | Eugene | OR |
| | Williams, Landon | Erie | PA |
| | Woodard, John | Covington | LA |
| | Workeneh, Brook | Oakland | CA |
| | Xu, Allen Y. | San Ramon | CA |
| | Yessenkulov, Sevikzhan | Granite Bay | CA |
| | Young, Steven | Knoxville | TN |
| | Zablan, Mikey | Irvine | CA |
| | Zappia, Travis | Mckinney | TX |
| | Zhakupov, Zhanbolat | Granite Bay | CA |
| | Zhang, Edwin | Falls Church | VA |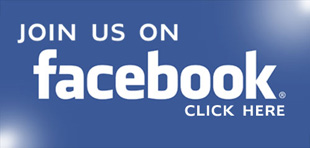 Help build our following.

Follow us on Facebook
Kevin Anderson

HEAD Graphene Prestige MP
Was: $225.00 Now: $199.95
Review, Feedback, Demo, Video

Jurgen Melzer

DUNLOP Biomimetic F 3.0 Tour
Was: $210.00 Now: $99.00
Review, Feedback, Demo, Video

Feliciano Lopez

WILSON Juice 100
Was: $220.00 Now: $189.00
Review, Feedback, Demo, Video

Sam Querrey

BABOLAT Aeropro Drive
Buy Now: $199.00
Review, Feedback, Demo, Video

Follow college tennis with the ITA - the governing body that oversees all levels of men's and women's varsity collegiate tennis.
ADNA Select Player - Patrick Kypson
Patrick Kypson - Born for This.
Talk Tennis provides lively forums for the discussion of junior and college tennis. Here are the latest topics from the message boards.