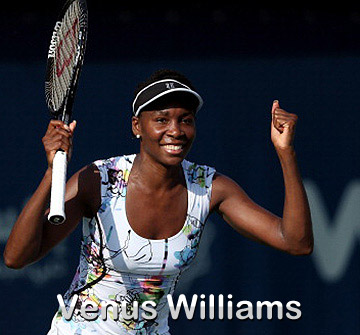 Click on Venus Williams to view and buy her equipment, apparel, and footwear.

1 more hour till #TWHappyHour is over! Get your drink, err, product orders in while you can!

Click Here!

Share the #TWHappyHour discount with your friends! Retweet this!

Click Here!

@Solfireworld apparel is 35% off! Along w/ shoes, racquets and more! Right now till 6pm Pacific. Go now:

Click Here!