Special from
Zoo Tennis
As with most junior tennis players, rising high school senior Frank Thompson is eager to get back to competition. Although the 17-year-old from Blacksburg, Virginia has been able to train during the pandemic, the Mid-Atlantic section has canceled all events through June 30, leaving him few options aside from practice matches with local college players.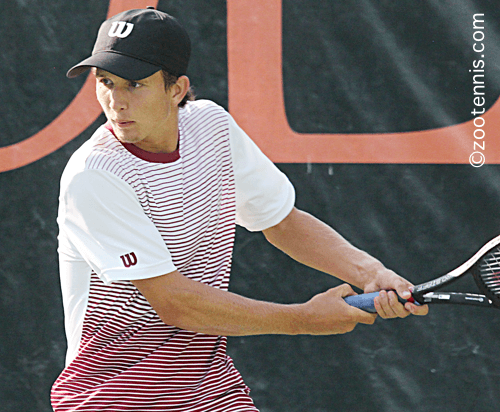 Rising Senior Frank Thompson Will Play at Greenbrier
© Zoo Tennis
So when a new event, the American Clay Court Nationals, was scheduled for later this month at the Greenbrier Resort in West Virginia, Thompson immediately signed up.
"For me, it's just the feeling of playing a tournament again; I've just missed competing," said Thompson, who is the son of Virginia Tech men's coach Jim Thompson and has committed to the Hokies for 2021. "I haven't been able to play since the beginning of March, which I guess is pretty similar to everyone else. The tournament's pretty close to where I live, which is very, very rare. I live kind of in the middle of nowhere, so a tournament that is only two hours away is pretty good."
After the USTA canceled the National Clay Court Championships last month, Mark Sarver began to formulate a plan to create an alternative at the renowned mountain resort, with the Boys and Girls 18s scheduled for June 21-25, and the Boys and Girls 16s for June 28-July 2.
"It started about four weeks ago," said Sarver, Tennis on Main director and organizer of the 18s and 16s events. "It was to provide an opportunity for kids who weren't getting to play, and we had a platform with UTR where we can do that."