College News
NCAA Division I Men's and Women's Brackets Revealed
by Rhiannon Potkey, 3 May 2021
The NCAA Division I Men's and Women's Tennis Subcommittees selected the teams and locations for the 2021 NCAA Championships. The 64 teams and 16 first- and second-round sites for both the men and women were revealed on Monday night.
In the men's tournament, Florida received the No. 1 seed, Baylor was the No. 2 seed, Tennessee was the No. 3 seed and Texas was the No. 4 seed.
In the women's tournament, North Carolina received the No. 1 seed, Texas was the No. 2 seed, Georgia received the No. 3 seed and UCLA was the No. 4 seed.
Due to the health and safety protocols surrounding the COVID-19 pandemic, first- and second-round sites were selected from a group of 20 predetermined sites rather than being awarded based strictly on seeding. Seed was factored into the final determination of the sites, and matchups between conference opponents were avoided in the first two rounds of the championship.
First- and second-round matches take place May 7-8 or May 8-9, with four teams playing at each site in a single-elimination format. The winner of each site advances to the USTA National Campus in Orlando, Florida, where 16 men's teams and 16 women's teams will compete for the national championship May 16-28.
The NCAA will announce its singles and doubles qualifiers for the NCAA Championship on Tuesday at 6 p.m. ET on NCAA.com.
About RIA Eyewear
College Content at TennisRecruiting.net is sponsored by RIA Eyewear.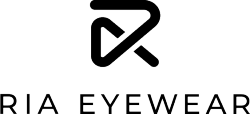 RIA Eyewear is a racquet sports focused performance eyewear company based in New York. Through rigorous athlete driven R&D, RIA Eyewear is developing the most technologically advanced eyewear products to change the way tennis players see the game and protect their most important performance asset, their vision. All of their eyewear is handcrafted in Italy and built specifically for the court.
Connect with RIA Eyewear on Facebook and Instagram - or on their website.
Leave a Comment
More College Coverage
26-Nov-2021
Meet The Assistant: Villanova's Arsenio Jay Culver
Assistant coaches might not get as much attention as head coaches, but they are highly valued by everyone within a college program. They work long hours to help teams try to win matches and help players try to achieve their goals. In this edition of Meet The Assistant, we profile Villanova's Arsenio Jay Culver.
12-Oct-2021
A Day In The Life: Pepperdine's Shiori Fukuda
Ever wonder what a typical day is like for a college tennis player? We've got you covered. Through their own words, we take you inside the schedule of a college player. Welcome to A Day In The Life of Pepperdine's Shiori Fukuda.
10-Oct-2021
Program History Made at ITA All-American Championships
Florida's Ben Shelton, South Carolina's Sarah Hamner and Wake Forest's Anna Brylin and Brooke Killingsworth made history by winning titles at the ITA All-American Championships over the weekend in Oklahoma and South Carolina.
About Rhiannon Potkey
Rhiannon Potkey is a veteran sportswriter with more than two decades of experience in journalism. Potkey has covered many sports at many levels and has a passion for finding great stories. Potkey has covered the U.S. Open, junior sectional and national events, college conference championships and Davis Cup matches. Potkey is currently Content Strategist for Tennis Recruiting. You can reach Rhiannon by email at
[email protected]
.