NCAA Championships
NCAA Roundtable: Dark Horse, National Champion Picks
by Rhiannon Potkey, 6 May 2022
The NCAA Division I men's and women's championships begins this weekend with first and second round play at campus locations nationwide.
The brackets were released on Monday (men's draw, women's draw), with the TCU men and UNC women earning the No. 1 seeds. Defending men's champion Florida was the No. 2 seed and defending women's champion Texas was the No. 4 seed.
Our panel of experts tackled a few questions about the tournament fields before all the action begins. Part I of our Roundtable ran on Wednesday. Part II can be found below.
What teams in the men's and women's draws are your dark horse picks to make a deep run? Are there any upsets you see in either draw?

Colette Lewis, Zoo Tennis
It's difficult to pick a dark horse in the women's field, with at least seven teams having a legitimate chance to claim the title. But if Stanford's Michaela Gordon, who is included in Stanford's postseason lineup despite not having competed all year, is anywhere close to in form, the No. 15 Cardinal certainly fit the description.
No. 5 seed Michigan has been playing in the shadow of Ohio State for a long time, but the Wolverines have beaten the Buckeyes (twice), No. 1 TCU and No. 3 Baylor this year, so there's no question they are capable of going deep.
As for upsets, there are always a few 9-16 seeds that advance to the quarterfinals, and last year the unseeded Duke women made the quarterfinals. Although that scenario probably won't play out two years in a row, the unseeded UCLA women and unseeded Auburn men could be dangerous.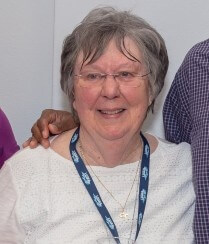 Julie Wrege, Tennis Recruiting Network
Needless to say, Stanford head coach Lele Forood always has her teams ready to play in April and May. Stanford came through and won the Pac-12 Championships, upsetting UCLA in the semis 4-1. I have learned to never count out the Cardinal when it comes to the NCAAs. Should they get past No. 2 seed Oklahoma in the Super Regionals, they could go deep.
The No. 5 men's seed Michigan is getting hot at the right time. Winning the Big Ten title over Ohio State makes the Wolverines a team to contend with.

Bobby Knight, College Tennis Today
My men's dark horses are No. 12 seed Texas, if Micah Braswell is able to play, and the winner of the potential 8 vs. 9 super regional between Wake and Kentucky. On the women's side, I'll go with No. 7 seed Texas A&M if you can consider a 30-1 team a dark horse. There is no hotter team right now than the Aggies, who are riding a 21-match winning streak.
Potential opening weekend upsets (by seeding) on the women's side are Georgia Tech/Auburn, USC/Pepperdine and UCLA/Oklahoma State, while on the men's side I'll say Arizona/UNC, Stanford/Harvard, NC State/Middle Tennessee, and a longer shot being Pepperdine/South Carolina.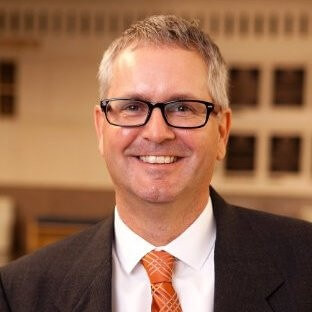 Granger Huntress, Texas College Tennis
I'll stick with Stanford, as I seem to select the Cardinal here every year. No reason to stop now.
Does an unseeded NC State hosting count? I will go with the Pack getting out of their pod. I also think any team from 1-13 could get to the quarters and I wouldn't be surprised.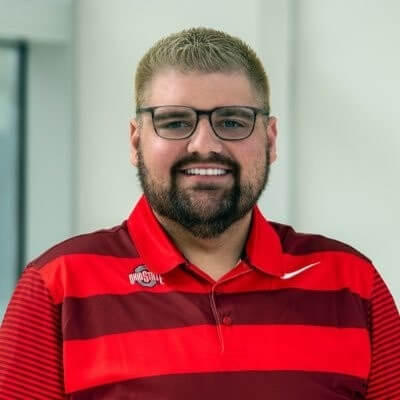 Joey Dillon, The Title IX Newsletter Contributor
For the men, I don't know if a dark horse stands out to me to go past the Sweet 16. I think NC State could take advantage of No. 16 Middle Tennessee not applying for a hosting bid and can use the home crowd to advance. Michigan has had some incredible wins, including winning its first Big Ten tournament. Ohio State is my dark horse to make the championship match, knocking out Michigan and TCU in the process.
The women's side has a lot more opportunity for upsets. I did my bracket and have UCLA defeating No. 12 Oklahoma State and then knocking out No. 8 Virginia in their Super Regional. The Bruins are a well-coached team and strong in doubles, but will need definite wins from Abbey Forbes and Elysia Bolton. Like I mentioned in Wednesday's roundtable, Stanford could turn it on and go super deep out of nowhere with Connie Ma and Alexandra Yepifanova arguably the strongest 1-2 duo in the country. Perhaps my biggest run comes from No. 7 Texas A&M, which has only lost one match all year and won its first SEC tournament. The Aggies are super under-the-radar and Carson Branstine gives them even more depth.
Which teams do you think will be holding the trophy on the final day as NCAA champion in both draws?
Lewis: Defending champion Florida has to be the men's choice. With the No. 2 seeds now winning doubles points regularly, it will take an extraordinary effort to keep the Gators from repeating. And for the women, I'll take another team that hasn't lost since their first match at the ITA Team Indoor Championships way back in February: No. 7 Texas A&M.
Wrege: This may seem like a cop-out, but I am choosing two of the top seeded teams.
Coach Bryan Shelton's Florida Gators have had a target on their backs since winning the 2021 NCAAs. The Gators lost to Texas in the Indoors, but have not lost a match since. I was in Athens, Georgia to see Florida win the SEC Championships, and this team was really solid in their wins over No. 5 Tennessee and No. 8 Kentucky. There is a very slim chance that Florida won't repeat as the NCAA men's team champion.
Coach Brian Kalbas' UNC women had a late hiccup to Duke in the finals of the ACC Championships, but this may be just what was needed to get the team on track for the NCAAs.
Knight: My picks to win it all are both of the No. 2 seeds. I'll take Florida to repeat on the men's side and up-and-coming Oklahoma on the women's side.
Huntress: I am going with the Duke women this year. The Blue Devils seem to be getting it all together at the right time.
Baylor has been my pick on the men's side since the transfer portal opened.
Dillon: I say the Florida Gators will repeat as men's champions, perhaps over Ohio State. I'd love to see the Buckeyes finally emerge though. For the women, I think this year will finally have UNC capture its first NCAA title over Texas A&M. The Tar Heels won't have the pressure of being undefeated entering the tournament, and even though they've lost two of their last three, I think it'll help them in the long run.
About RIA Eyewear
College Content at TennisRecruiting.net is sponsored by RIA Eyewear.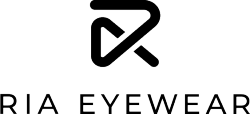 RIA Eyewear is a racquet sports focused performance eyewear company based in New York. Through rigorous athlete driven R&D, RIA Eyewear is developing the most technologically advanced eyewear products to change the way tennis players see the game and protect their most important performance asset, their vision. All of their eyewear is handcrafted in Italy and built specifically for the court.
Connect with RIA Eyewear on Facebook and Instagram - or on their website.
Leave a Comment
More College Coverage
15-Jun-2022
NCAA Contemplates Permanent Home for D1 Championships
Given the success in baseball and softball, would it make sense for tennis to find a permanent home for the NCAA Division I Championships? Coaches and officials explore the advantages and downsides to the idea along with insight about specific locations.
8-Jun-2022
ITA Women's All-American Championships Moving to Cary
The ITA recently announced the ITA Women's All-American Championships is moving to Cary Tennis Park in Cary, North Carolina. The agreement is for three years, beginning in the fall of 2022 and running through 2024. The University of North Carolina, Duke and North Carolina State will serve as host institutions.
1-Jun-2022
Texas's Stearns, Florida's Shelton Capture Division I Titles
Ben Shelton of Florida and Peyton Stearns of Texas faced multiple challenges at last week's NCAA Division I individual championships at the University of Illinois, yet they didn't deter the sophomores from earning singles championships and the US Open main draw wild cards that are traditionally awarded to American champions.
About Rhiannon Potkey
Rhiannon Potkey is a veteran sportswriter with more than two decades of experience in journalism. Potkey has covered many sports at many levels and has a passion for finding great stories. Potkey has covered the U.S. Open, junior sectional and national events, college conference championships and Davis Cup matches. Potkey is currently Content Strategist for Tennis Recruiting. You can reach Rhiannon by email at
[email protected]
.