The Hot 100 features 100 boys and 100 girls who have been playing outstanding tennis. These players have substantially improved their rankings over the past month.

College tennis is a goal for many players and parents, and they should learn about the recruiting process. Wilson Tennis is proud to sponsor Recruiting 101 - with articles about recruiting, eligibility, and more.
| | | |
| --- | --- | --- |
| Van Der Meer Academy presents exclusive coverage of Gold Ball events at Tennis Recruiting - the most prestigious events in American junior tennis. | | |
Last Event:
Dec 27, 2016 - Jan 2, 2017
USTA Winter Nationals
Up Next:
March 4 - 8, 2017:
USTA National Spring Team Championships

Follow college tennis with the ITA - the governing body that oversees all levels of men's and women's varsity collegiate tennis.
| | | |
| --- | --- | --- |
| TennisRecruiting.net and GAMMA bring you exclusive coverage of the Countdown to Signing Day and Signing Week each Spring and Fall. Check out all the great features we brought you this past season - as we march forward to next season... | | |
New Today: Girls' College Recruiting Lists
Wilson Rush Pro 2.5 Men's Shoe Review
To purchase this product or for a much more detailed written review,
Click Here!
See Our Heart - 2XU - Heart Not Hype
It's about heart not hype. The heart is our engine, it keeps us motivated, it pushes our boundaries, it fuels our muscles, it's passion for ...
See More
Get an overview of why TennisRecruiting.net is the premier site for junior tennis.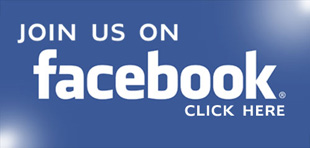 Help build our following.
Follow us on Facebook

The
Universal Tennis Rating
system provides tennis players across all ages, genders, and nationalities with a common framework for evaluating their levels of play.
ArrowBar is the proud sponsor of Recruiting Class Rankings for college tennis teams. Check out the top classes from across the country - and see how your team stacks up.


adidas adiplayer is the proud sponsor of the National Showcase Series, a set of USTA-sanctioned tournaments open to players from all sections. Compete against players outside of your district or section - and earn credit towards your Tennis Recruiting ranking.
Click here for the complete
Series Schedule
Smith Stearns Tennis Academy is proud to present the College Commitment Lists. Check out the latest commitments here - and the full listings below.
Full Listings: Boys' Commits & Girls' Commits
Smith Stearns Tennis Academy
- training young players with a true passion for tennis since 2002.