Recruiting Feature
Top Women's Classes - 2014 Spring Rankings
by TennisRecruiting.net, 2 June 2014
Last Monday, The Tennis Recruiting Network kicked off its Spring Recruiting Class Rankings with a list of the top men's classes. Today, we take a look at the women.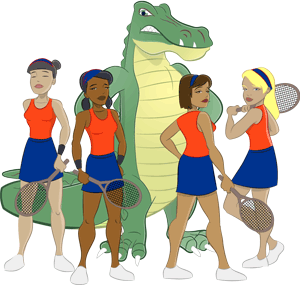 We have heard from many college coaches and high school senior players, and the vast majority of top American college-bound seniors - along with a large number of international players - have reported college commitments. Commitments continue to roll in every day, but they are unlikely to impact the top classes.
Today, the Tennis Recruiting Network and Solfire are proud to announce the Top 25 women's recruiting classes for the Class of 2014.
Media Poll
TennisRecruiting.net and Solfire have enlisted the aid of junior tennis experts from around the country to vote for the top classes. We list the panelists for this voting period below.
Each of our panelists submitted his/her take on the Top 25 recruiting classes. Schools received 25 points for each first-place vote, 24 points for each second-place vote, on down to 1 point for each 25th-place vote. The panelists did not consider incoming transfer students in their voting - and also did not consider players that played college tennis this past spring.
Top 25 Women's Recruiting Classes (through May 2)
Here are the Spring Rankings of the top women's college recruiting classes, presented by Solfire. Point totals are shown in the right-most column - with the number of first-place votes in parentheses. All commitments reported through May 2, 2014 are included.
Also Receiving Votes
Other women's programs receiving votes are: Yale (51), Houston (42), California (37), LSU (33), Baylor (32), Kansas (24), St. Mary's (CA) (19), Cornell (12), South Carolina (7), Indiana (5), William & Mary (4), Minnesota (3), Virginia (3), Dartmouth (1), Elon (1), Miami (OH) (1), Stetson (1).
Gators Still On Top
Another year, another run to the Final Four for the Florida Gators. Head Coach Roland Thornqvist's teams have been in the national semifinals for five straight years - and in a whopping ten of his thirteen years overall in Gainesville.
Florida had three seniors on its 2013-14 roster, including regular contributors Alexandra Cercone, Olivia Janowicz, and Sofie Oyen. But reeling in the nation's top recruiting class might take away some of the sting from graduation.
As in our Winter Rankings, the Florida Gators earned the top spot with an elite trio of recruits: Brooke Austin, Peggy Porter, and Josie Kuhlman. All three girls have professional rankings, as the WTA ranks them No. 525, 603, and 879 in the world, respectively. Tennis Recruiting has ranked all three of these recruits among the Top 5 seniors nationally throughout their careers, with Austin holding down the top spot for quite some time.
Our panel had strong support for the Gators, with 17 of the 23 voters placing them at the top of their lists. Florida earned 565 points out of a possible 575.
Touring the Top 10
The Gators received some stiff competition at the top - particularly since the Southern California Trojans have a class with three Blue Chip recruits of its own. Spring signee Meredith Xepoleas joins Gabrielle Smith and Madison Westby to bolster a squad that loses two players from its Top 6 to graduation. USC earned five first-place votes and 550 points from our panel.
The recently-crowned UCLA Bruins are No. 3 in our poll, while Georgia (one first-place vote) and North Carolina round out the Top 5.
Two teams are new to our Top 10 - Georgia Tech (No. 8) and Michigan (10).
Tech head coach Rodney Harmon added Johnnise Renaud, the top recruit from the state of Florida, to a pair of Fall recruits to earn the No. 8 spot. The Wolverines added Mira Ruder-Hook and Mollie Fox to climb from No. 17 in the winter poll to No. 10.
New Faces
Five programs in our rankings did not appear in our winter list back in February: Georgia Tech (No. 8), Brown (16), Florida International (17), Tulane (23), and Oklahoma (24).
Florida International coach Katarina Petrovic has the Golden Panthers in our recruiting class rankings for the first time in school history. International recruits
Andrea Lazaro Garcia
(Spain),
Monika Stanikova
(Slovakia), and
Nerma Caluk
(Bosnia and Herzegovina) all have WTA rankings, and each of them has posted significant results on the ITF junior circuit.
Conference Call
The Atlantic Coast Conference once again shows its depth as a conference in these recruiting class rankings. Eight ACC programs are among the Top 25 recruiting classes - with four in the Top 10. Both of those marks are tops among all conferences. The North Carolina Tar Heels lead the way at No. 5, and they are joined by Notre Dame (No. 6), Georgia Tech (8), Duke (9), Louisville (20), Virginia Tech (21), Wake Forest (22), and Florida State (25).
Among the power conferences, the SEC and PAC-12 impress with the top classes overall. The Florida Gators and Georgia Bulldogs of the SEC are in the No. 1 and No. 4 positions, respectively, while LA schools USC and UCLA give the PAC-12 the No. 2 and 3 spots.
Only two conferences outside the high majors have ranked recruiting classes. Conference USA has two classes in the rankings: the Rice Owls (No. 12) and Florida International Golden Panthers (17). The Tulane Green Wave check into our rankings at No. 23 for the American Athletic Conference.
Panelists for May 2014
The panelists for this voting period are shown below alphabetically. Please join us in thanking them for donating their time and talents to this effort.
Dede Allen, Contributor to TennisRecruiting.net, USTA Florida Section, consultant to Prince Sports
Joseph Braden, Director of Tennis at Schwartz Tennis Center, USTA/Midwest Tournament Director.
Casey Chapin, National Tournament Director, Director, Hudlow Tennis Center
Sonny Dearth, Daily Press newspaper and dailypress.com Web site in Newport News, Va.
Jean Desdunes, Senior Director, USTA Junior and Collegiate Competition
Tim Donovan, Donovan Tennis Strategies, DTS College Exposure Series
Sally Grabham, National Tournament Director, USTA Winter Nationals, National Junior Competition Committee, Southwest Junior Competition Committee, Southwest Section Board Executive Committee
Sue Hansen, Independent Educational Consultant, Founder of Hansen College Strategies
Larry Haugness, USTA/Missouri Valley Board of Directors, National Tournament Director, PTR National Tester, USPTA, Junior Davis Cup Coach
Larry Jackson, Director, Dayton Center Courts and Tennis Academy, National Tournament Director
Randy Jenks, USPTA National, National Tournament Director, The Firehouse $10k Tournament Director
Pua Johnson, USTA National and ITA Collegiate Referee
Ali Jones, Contributor to TennisRecruiting.net, USTA/Texas Junior Tennis Blog
Ernie Katko, Junior Development Coach in Chicago, USTA High Performance Coach, USPTA, PTR, Member of USTA/Midwest Coaches Commission
Patty Lambropoulos, Junior Tennis Coordinator, College Park Athletic Club, National Tournament Director, Chicago District Board of Director and Endorser, Midwest Junior Competion Committee.
Colette Lewis, ZooTennis.com
Tony Minnis, Former head coach, LSU women's tennis, host of Inside College Tennis with Tony Minnis
Phil Parrish, Tennis Director, The Longfellow Club, National Tournament Director, Former College Coach
Robert Sasseville, National Tournament Director, USTA National Referee
Kathy Smith, Former member of USTA Collegiate Varsity Committee, Former head coach of Princeton women's tennis, private coach
Lisa Stone, ParentingAces.com
Julie Wrege, TennisInformation.com, TennisRecruiting.net, former National Tournament Director, former USTA ranking chair
Evan Zeder, Sales and Sponsorship Manager at Athletic DNA
Up Next... Mid-Major Rankings
TennisRecruiting.net will publish the first of its mid-major rankings next week on Monday, June 9th.
About Solfire
Solfire is proud to sponsor Recruiting Class Rankings at TennisRecruiting.net.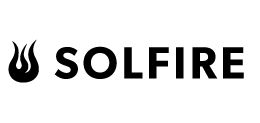 Solfire embodies the powerful force within us to pursue our dreams. By merging original designs with high-performance materials, each product becomes Art In Motion.
We begin in the artist studio, then we travel the world to find the best materials. In each step of the development process we apply the most advanced technology, equipment and techniques. Our design lab in Brooklyn, N.Y. allows us to immerse ourselves in every detail, from initial inspiration to the last stitch.
We are a diverse crew of creative individuals who are passionate about testing our limits, exploring the world and designing great clothes.
Connect with Solfire on Facebook, Twitter, Instagram, and YouTube - or on their website.
Leave a Comment
More Recruiting Class Rankings
2-Feb-2015
Top Women's Classes - 2015 Winter Rankings
Spring Signing Day is a little over two months away, and coaches are busy locking up their recruits. A number of highly-ranked seniors have already made their college choices - they have made verbal commitments or signed during the Fall Signing Period. Find out which women's teams are looking good at this point - as The Tennis Recruiting Network and Solfire proudly presents the Top 25 Women's College Tennis Recruiting Classes of 2015.
26-Jan-2015
Top Men's Classes - 2015 Winter Rankings
The end of January is at the midway point between the fall and spring signing periods. Many high school seniors made formal commitments in November, and lots more are making verbal commitments every week as we move towards the spring. With more than 850 commitments, there is no time like the present to check up on how the programs are doing. Today, the Tennis Recruiting Network is proud to bring you the Top 25 Men's College Tennis Recruiting Classes.
20-Jun-2014
2014 Top NCAA Division III Women's Classes
The Tennis Recruiting Network wraps up its spring recruiting class rankings with a look at the D-III women. Today we present our list of the Top 25 NCAA D-III women's recruiting classes for 2014. Once again, the Eagles soar at the top of the rankings.