College Feature
NCAA Tournament Roundtable - Part I
by TennisRecruiting.net, 5 May 2014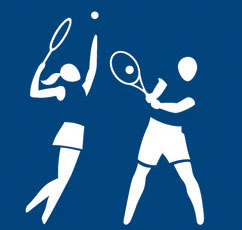 This weekend, the NCAA Division I Tennis Championships get underway. 64
men's
and
women's
college tennis teams will head to campus venues around the country to compete in first- and second-round action. The winners will make up the Sweet 16 and head to Athens, Georgia, to compete for the team championship May 15-20.
Hopefully you can get out to watch some of the action this weekend, but there are plenty of places online to get your fill of championship college tennis:
And, of course, we would be remiss if we did not remind you of our May Madness Bracket Challenge, presented by Tennis Warehouse.
TennisRecruiting.net invited some of our college tennis contributors to answer some questions about college tennis and the NCAA tournament. Today, in Part 1, we see their comments on a pair of questions. We will hear more from them in Part 2 on Friday.
Questions and Answers
Q) As in past years, many teams continued their conference dominance. The Ohio State, Virginia, and USC men all rolled to perfect conference seasons - a feat matched by the Baylor women. But there were surprises as well - especially on the women's side. The Alabama, Cal, and Virginia women all won their first-ever regular-season titles - with the Cavaliers also winning their first-ever ACC tournament. Also notable was 8th-seeded Vanderbilt upsetting top-seeded Georgia in the SEC Championships.
What performances stood out to you coming into the NCAA Championships?

Colette Lewis, ZooTennis.com
I was impressed with the Clemson wins over Duke and North Carolina in the final weekend of ACC women's regular season play. Those results gave the Tigers a spot in the Top 16 and an opportunity to host a regional. They should be looking at a rubber match with the Blue Devils in the Round of 16 in Athens.
The Georgia women's results in the SEC tournament were eye-popping, with the Bulldogs avenging regular season losses to Vanderbilt and Alabama in convincing fashion and earning the No. 1 seed in the NCAAs as a reward.
As for the men, Vanderbilt's win over Georgia, North Carolina's win over Duke and UCLA's win over Southern Cal all give credence to the theme that this year's NCAA tournament has no clear favorite.

Granger Huntress, Texas College Tennis
I will come off as an absolute homer on this one, but Texas' win over Oklahoma during the Big 12 regular season was the single most significant win in my opinion. After reaching the Final Four in three out of four years between 2006-2009 (including a championship appearance in 2008), the Longhorns have only reached the Sweet 16 once since.
The second most important win of the season has to be Ohio State's team win at the Indoors.
Marc Lucero, Co-founder and Director of Tennis, RAMP Tennis Academy:
Being a west coast guy, I have been all over the USC-UCLA men's matches this season. USC's perfect conference season doesn't tell the whole story - USC and UCLA have split their four meetings this year, and UCLA as a 6 seed is very dangerous, especially coming off their win over USC at Ojai in finals of the conference tournament.

Bobby Knight, College Tennis Online author:
Both the Virginia men and women winning the ACC stood out to me. The Virginia men just aren't showing any signs of letting up on its ACC foes as they continue to hammer whomever is put in front of them as evidenced by their 4-0 thrashings of Notre Dame and North Carolina in the ACC semifinals and finals. The Virginia women were almost as impressive as the men by shutting out Miami 4-0 in the semifinals after losing to them 5-2 just a week earlier - and then they knocked off Duke 4-2 in the finals.
Another strong performance wasn't as much from a team as it was from an individual as UCLA's Adrien Puget returned to the Bruin's singles lineup for the first time all year after recovering from knee surgery. Puget made his singles debut in the Pac 12 Tournament Championship and put a point on the board for the Bruins winning in straight sets at #6 singles. Puget has also infused some life into the Bruins double lineup as they've won the double point in each of the 3 matches Puget played in.

Ross Greenstein, Scholarship for Athletes:
Cal Poly coach Nick Carless should be men's coach of the year. They started 0-7, are not fully funded, and they won their conference tournament. That was shocking.
Penn State from the men's side and Houston from the women's side both went from unranked to start the year to easily making the NCAA tournament. Great work by both of those teams.

Tony Minnis, Inside College Tennis host:
I would have to say on the men's side the University of Oklahoma making a significant jump from last year and coming into the tournament as the number 2 seed. Oklahoma's program has really made great strides over the last few years.
On the women's side, I would go with the University of Alabama. Another team coming into the NCAA tournament as the number 2 seed after winning the SEC regular season title for the first time in school history.

Rick Limpert, College Contributor
First off all, let me say that for the first time in recent memory, I feel there are a half dozen teams in both the men's and women's bracket that could take the title. It's wide open, but that being said, it is impressive to see what the likes of Ohio State, Oklahoma, Virginia, and USC have done when it comes to their entire body of work. As usual, these teams appear to be peaking as we hit May, and a doubles point here or there will probably determine a national championship.
On the women's side, it was impressive to see Georgia avenge some losses during the regular season and take the SEC crown The Cal Bears emerging as the best team in the West was also remarkable.

Sonny Dearth, Daily Press
Long a watcher of the ACC, I was impressed by the depth near the top of the women's standings. I believe Duke can win the women's national championship - and the Blue Devils were the No. 5 seed in their conference tournament, as opposed to the No. 4 seed in the NCAA. I also have faith in Virginia, where Danielle Collins has thrived after transferring from Florida, and North Carolina to go deep into the NCAA field. I'm wondering if Clemson and Miami, who also had excellent conference seasons, will rebound after rocky ACC tournaments.
On the men's side, I continue to marvel at how Virginia can lose great players such as Jarmere Jenkins and hardly miss a beat, though the Cavaliers did lose to Ohio State and UCLA. The Wahoos now have set a record for the longest ACC winning streak in any sport, 121 dual matches. But Virginia Tech coach Jim Thompson, long in the shadow of the Hokies' dominant rival in Charlottesville, has developed one of his best teams, too. I also was impressed at how John Roddick is showing he's not the only guy in his family who is leaving his mark on tennis. I was amazed by how he steered Oklahoma into such prominence with the No. 2 seed.

Harry Cicma, WNBC Sports Anchor, Lead Announcer for NCAA Championship Broadcast for Turner Sports
I am impressed with Bryant University winning their conference title under veteran head coach Ron Gendron, as the Bulldogs are going to the NCAA Big Dance for the first time in School history. They will have a good experience against third-seeded seed Ohio State in the opening round, but the Bulldogs are a great example of how it's good to keep D-I teams around, as the sky is the limit for building a good program.

Dave "Koz" Kozlowski, Inside Tennis With The Koz
After Georgia won the SEC regular season crown, I think it came as a bit of a surprise when they did not even reach the championship match in the conference tournament. But Vandy is a tough team at home - and they are well coached by Ian Duvenhage.
I think two other teams that impressed me through the conference tournaments are San Diego and Oregon. San Diego finally got by Pepperdine to win the West Coast Conference, breaking a tournament win streak for the Waves that started back in 1990. Oregon won its first-ever conference tournament match in the PAC-12 Championships over Washington in the first round and then slipped by Stanford to reach the semifinals. This will be Oregon's first appearance in the team tournament since 2004.
Q) This past Tuesday evening, the NCAA Division I brackets were announced on selection show specials (men, women). The first two rounds take place on campus sites, with a whopping ten schools hosting both men's and women's regionals.
If you could pick one venue to attend this weekend, where would you want to be?
Knight: The Currey Tennis Center in Nashville should have more competitive matches on both the men's and women's side than most other venues. On the men's side you have Vanderbilt hosting despite Columbia being the No. 1 seed in the group, and in my opinion there are three different teams capable of winning that regional - Columbia, Vanderbilt, and Virginia Tech. On the women's side, Vanderbilt is the No. 1 seed, but the team they could face in the second round, Georgia Tech, is a team that Vandy barely beat 4-3 in the regular season, and the deciding match came down to the experimental format third set supertiebreak.
Limpert: I would want to be in Los Angeles at the USC regionals for both men and women. Saturday could feature Michigan vs. USC matchups on both the men's and women's side. While USC would be a heavy favorite on the men's side, the USC women have been a disappointment in 2014. Losing Sabrina Santamaria to injury and others to graduation hurt the Trojans, and the Michigan women should be thinking "upset" as they fly to California. This should be a very interesting regional.
Cicma: I am curious to see how Columbia will do in Nashville. The Lions have been impressing me all year. Winston Lee is a world-class player in the making, as he has shown at the top of the lineup throughout his college career. He's also been working out with Novak Djokovic in New Jersey, so he is very ready to help lead Columbia deep into the tournament after a competitive Ivy League season.

Julie Wrege, TennisRecruiting.net
In looking at the pairings where the same team is hosting men and women, Gainesville, Florida is intriguing. I may go to Gainesville this weekend to check it out.
The Florida men have an intriguing matchup with Big East Champion St. John's in the first round. The other match is between two Florida teams - South Florida and Florida State. These should be nice first round matches and lead to a great second round.
The South Florida women will also be in Gainesville. playing Oklahoma State. Florida plays South Carolina State and should look forward to the winner of this match.
Dearth: Vanderbilt. It's the only men's venue where the seeded team (No. 16 Columbia) doesn't have home-court advantage, and Virginia Tech-Vandy and Columbia-East Tennessee State should be competitive.
In women's play, a second-rounder pitting No. 9 Vanderbilt and Georgia Tech - where a guy I admired growing up in Richmond now coaches, Rodney Harmon, would be intriguing.
Minnis: College tennis has several venues that are quite appealing. Texas A&M has a very unique setting with all of the Aggie traditions, Stanford has a absolutely beautiful facility with a very long and storied tradition. But the venue that stands out to me is the University of Georgia The University of Georgia's tennis facility is clearly one of the nicest facilities in all of college athletics. Whether it's the stadium that seats over 5000 people... or the well-kept landscaping... or the view for fans being able to watch all six courts. The University of Georgia tennis facility is hard to beat.
Huntress: I will be in Austin, but I wouldn't mind heading to Nashville. I think that may be the most interesting. How good is Columbia? Can they actually win at Vandy?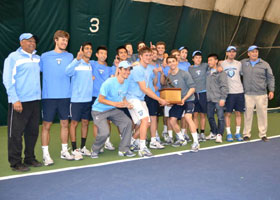 Lucero:
I have to stay local and go with the regionals in greater Los Angeles. Both Michigan teams will be at USC, and a possible
Michigan
vs.
USC
women's match to go to Athens is one that I would buy popcorn for. I also would want to watch two of the most passionate coaches in college tennis play each other - Brett Masi's
USD Toreros
against Greg Patton's
Boise State Broncos
at UCLA.
Lewis: With both men and women hosting, Vanderbilt is an intriguing site with compelling matchups from the first round. The men, although ranked 19th, were chosen to host and have No. 16 Columbia and No. 36 Virginia Tech - surely one of the most dangerous 33-46 teams in the country - coming to Nashville, along with East Tennessee State.
The Vanderbilt women, seeded No. 9, should have no trouble with Murray State in the first round, but the match that will decide who goes to Athens could be a good one. If No. 19 Georgia Tech defeats Purdue, the regional final will be a rematch of January's Kickoff Weekend final, which Vanderbilt won 4-3, with the final point decided in the experimental match tiebreaker format being used back then.
Kozlowski: I would have to say Gainesville, Florida. You have three teams from the state of Florida that know each other extremely well and are all capable of beating each other. It will be interesting to see how USF coach Matt Hill has he team prepared as he is making his first appearance in the NCAA as a head coach.
More on Friday
Come back this Friday - the first day of competition - to see answers that our panelists gave to more questions. We ask our panelists to talk about potential darkhorses - and to name their national champions.
About ASICS
College Content at TennisRecruiting.net is sponosored by ASICS and the ASICS BZ 100.
The All-New ASICS BZ100 Racquet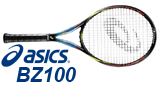 The ASICS BZ 100 is designed to meet the needs of players who desire controllable power. The patent pending bending zone optimizes the flex of the racquet to achieve the ideal level of controlled power for groundstrokes. Increased velocity on serve is derived from the bending zone configuration, which allows the racquet to move through the air with less friction.
Connect with ASICS on Facebook, Twitter, YouTube, and Pintrest - or on their website.
Leave a Comment
More College Coverage
5-Mar-2015
Trinity, Hopkins Take Titles
It's been a whirlwind the past two weeks with both the Men's and Women's Indoor Nationals being completed in the Midwest. This article will go through some details regarding the tournament, but I do think this was the best Men's Indoors to date, and the Women's Indoors provided some amazing matches as well. Without further ado, let's get into the details behind both awesome weekends just in case you missed them!
3-Mar-2015
Transitioning to College with Chris Eubanks
Freshman Chris Eubanks grew up in Atlanta where he is now attending Georgia Tech. Lisa Stone of ParentingAces.com spoke with him about the challenges of transitioning from junior tennis to Division I college tennis.
25-Feb-2015
ITA D-III Women's National Indoors Preview
It is my pleasure to bring to you a preview of the 2015 ITA Division III National Women's Team Indoor Championships. The ITA Women's Indoor Championships is a fairly new event, with the first tournament taking place in 2009. The 2015 event is taking place in Indiana and will be hosted by DePauw. Let's take a look at the field for the tournament that gets underway this weekend...