Special from
Zoo Tennis
GRAND RAPIDS, Mich. - Colin McPeek was undoubtedly the favorite coming into Monday's USTA Boys 14s National Level 2 final at Grand Rapids Racquet and Fitness, and not only because he was the No. 1 seed. The USTA Boys 14s Winter Nationals runner-up had lost only 10 games in his four victories on Saturday and Sunday, with his aggressive play and one-handed backhand confounding his opponents.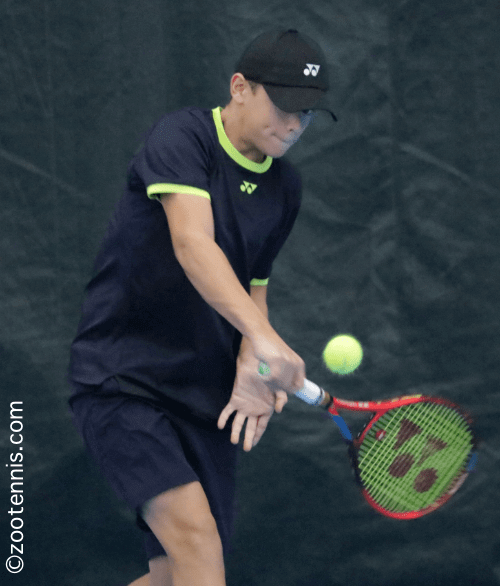 Singles Champion Colin McPeek
© Zoo Tennis
McPeek did manage to come away with a 6-2, 6-4 victory over No. 3 seed Safir Azam to take the title without dropping a set, but was required to dig deep in the second set after dominating the first.
Off to a fast start with two breaks of serve and a 3-0 lead, McPeek closed out the 38-minute first set by holding serve, one of only two holds in the eight games played.
But in the second set, Azam broke early, held serve, then broke again to take a 3-1 lead. Having found his rhythm and a strategy to counter McPeek's variety, Azam was two points from a 4-1 lead when McPeek broke and held to get back on track.
"He was able to get the best of me for a little bit," said McPeek, a 14-year-old from Carmel, Indiana. "He kept the points going longer, which definitely helped him. I give it to him; he's a really good athlete, very fast, and when the points went longer, he usually won them. I'm glad I was able to overcome it and just focus on playing well."