Recruiting Feature
2013 Top Mid-Major Women's Classes
by TennisRecruiting.net, 12 June 2013
Tennis is one of the most popular college sports around. There are almost 2,500 programs across the country playing intercollegiate tennis at some level.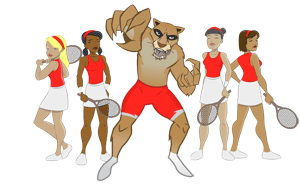 With so many programs, it is not surprising that there is significant depth when it comes to talent and ability. Many of these talented programs come from so-called "Mid-Major" programs - programs outside of the few NCAA Division I conferences that regularly play football on ESPN.
Top 25 Mid-Major Women's Recruiting Classes (through May 24)
Today, the Tennis Recruiting Network is excited to present the Top 25 Mid-Major Women's Recruiting Classes for 2013. The mid-major conferences for tennis include programs from the America East, American Athletic, Atlantic 10, Atlantic Sun, Big East, Big Sky, Big South, Big West, CAA, C-USA, Great West, Horizon, MAAC, MAC, MEAC, Missouri Valley, Mountain West, Northeast, Ohio Valley, Patriot, SoCon, Southland, SWAC, Summit, Sun Belt, WCC, and WAC conferences from NCAA Division I - as well as all programs outside of NCAA Division I.
These rankings include players who will be incoming freshmen during the 2013-14 school year. We did not include transfers or players who enrolled in Spring 2013. This list is based on commitments reported on or before May 24, 2013.
So here they are... your Top 25.
Honorable Mention
Other women's programs that received strong consideration from our experts are (listed alphabetically): Bowdoin, Charlotte, Connecticut, Eastern Michigan, East Tennessee State, Georgia College, James Madison, Liberty, Loyola Marymount, MIT, Stony Brook, UMass, UMBC, Western Michigan, William & Mary.
Prowling Cougars
Houston coach Patrick Sullivan has been extremely successful on the recruiting trail. Two years ago, Sullivan brought the top-ranked mid-major class to Stephen F. Austin. This year, he has done the same at the University of Houston.
Sullivan has attracted three strong international recruits to join the Cougar program. Despoina Vogasari of Greece is currently ranked No. 605 on the WTA circuit, posting nine wins on the Futures circuit last month and reaching the finals of the ITF Marathon Futures Tournament in Athens. Vogasari and fellow incoming freshman Joanna Savva of Cyprus are recruits who have competed in Federation Cup tennis for their countries. Vogasari and Savva have played Fed Cup for Greece and Cyprus, respectively. Rounding out the trio is Rocio Martin Fernandez who has reached No. 43 in the Spanish open rankings.
Southern Methodist has brought in some strong talent of its own. Five-star recruits Anna Kate Anderson and Macie Elliott are the top Americans joining the Mustang roster, and they are joined by German recruit Rosalie Willig (ranked No. 64 in the German Open rankings), Darya Sharapova, and 4-Star senior Mary Elizabeth Wright.
Rounding out the Top 5 are the BYU Cougars at No. 3, followed by Furman and Denver at No. 4 and 5, respectively.
State Breakdowns
This year's mid-major rankings features program from schools spread all across the country. The 25 recruiting classes come from institutions in 19 different states.
Leading the way - in terms of quantity and quality - is the state of Texas. As mentioned above, Houston (No. 1) and SMU (2) are two Texas schools that top our rankings, and they are joined by the Rice Owls (17).
California is the only other state with three ranked classes. The Pepperdine Waves have the highest-ranked class at No. 11, and they are followed by UC Santa Barbara (No. 20) and San Diego State (25).
Other states with multiple ranked classes are Georgia and Ohio - both with two programs in the rankings.
Conference Call
Although there are many states represented in our rankings, the number of conferences represented is much smaller. The 25 programs come from just eleven different NCAA Division I and two D-III conferences.
Leading the way in our recruiting class rankings is Conference USA. Six programs from the conference appear on the list, led by the Marshall Thundering Herd at No. 6. Joining Marshall from C-USA are UAB (No. 12), Louisiana Tech (14), Florida Atlantic (15), Rice (17), and East Carolina (23).
The newly-rebranded American Athletic Conference, - one of two conferences emerging from the old Big East - is also notable with three teams, and they are all in the Top 10. In addition to top-ranked Houston and second-ranked SMU, the AAC is represented by Louisville at No. 10 on the list.
Other conferences with mutliple ranked classes include the West Coast Conference (3 programs), Big East (2), Mountain West (2), and Patriot League (2).
Ahead... NCAA Division III Rankings
Two Division III programs had recruiting classes strong enough to make our list: the Emory Eagles (No. 18) and Johns Hopkins Bluejays (24). Both of these programs should figure rather prominently in our upcoming ranking lists.
Speaking of more rankings, next Wednesday, TennisRecruiting.net will release its ranking of the top 25 men's recruiting classes in NCAA Division III. Soon after we will wrap up our spring recruiting class rankings with the top D-III women.
About Inspiration Academy
Inspiration Academy is proud to sponsor the Roundtable Discussion series of articles at TennisRecruiting.net.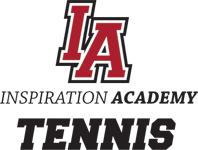 Inspiration Academy is a LIFE preparatory school that believes in training student athletes from the inside-out. Whether it's baseball, tennis, sand volleyball, Filmmaking, Music or strictly Innovative Education you're after, Inspiration Academy provides industry professional mentors specifically designated to each student for the most individualized training program you will find anywhere. With boarding, beaches, great training facilities and world class coaching - get Inspiration!
For more information on what Innovation Academy looks like, check them out on Instagram, Facebook, and YouTube - or on their website.
Leave a Comment
More Recruiting Class Rankings
29-May-2023
Top Men's Classes - 2023 Rankings
Today we release our spring rankings of the Top 25 Men's Recruiting Classes. Recent commitments have moved a number of programs up the list - including five previously unranked classes. But a familiar face is hunkering down at the top of the list.
6-Feb-2023
Top Women's Classes - 2023 Winter Rankings
The size of our commitment list is pushing 500 for the senior girls. With that in mind, today is a great time to check in on how schools are doing on the recruiting trail. Today, the Tennis Recruiting Network is proud to announce the Top 25 Women's Recruiting Classes for 2023.
30-Jan-2023
Top Men's Classes - 2023 Winter Rankings
As January comes to a close and the spring semester gets into full swing, today is a great time to take a look at the top college tennis recruiting classes. TRN is excited to present its 2023 Men's Recruiting Class Rankings - including the Top Dawgs ...