Coaching Roundtable
Roundtable: What Makes Playing for HBCU Programs Special
by Rhiannon Potkey, 20 February 2020
Coaches at Historically Black Colleges and Universities aren't just selling recruits on opportunity. They are selling them on culture, family and tradition.
In honor of Black History Month, our Coaching Roundtable panel provided insight into what makes playing for and attending an HBCU special or unique:
William Crutchfield, North Carolina A&T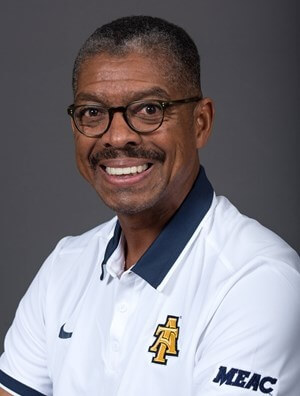 "What makes playing and attending an HBCU so unique is the one-on-one attention to detail of your college experience for both in the classroom and on and off the court. HBCUs are like an extension of the family. At NC A&T, our athletic success equally parallels our academic success. Our academic advisor staff members have a direct link to the athletic coach they are assigned to and there is a great deal of emphasis and support placed on academic achievement.
"The cultural experience is one of a kind. It is where most African Americans find solutions for some of the tougher issues that overwhelm their communities. Young minds find their identity, purpose and often times their soulmate for life.
"The HBCU is where some of the brightest minds and some of the nation's finest talents have a chance to learn and grow. For generations, and I would dare say for many generations to come, real education for most people of color in this nation begins after class and before and after each win and loss.
"An HBCU offers an unique holistic approach to education and sports, and offers a lifetime worth of application to real time events."
Darnesha Moore, Alcorn State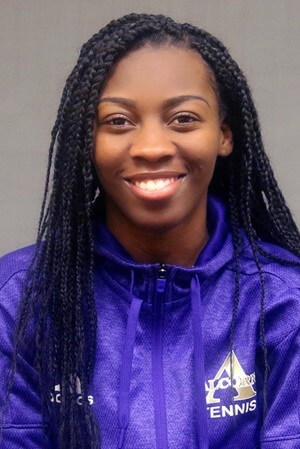 "Historically Black Colleges & Universities were established during a period of time of segregation and limited educational opportunity for blacks. Now, HBCU's created equal opportunities for not just African American's, but for a diverse population of students to pursue their educational goals. Personally, I feel that choosing an HBCU was the best decision I made to advance my tennis career and education. I graduated from Southern University and A&M with my B.S. in therapeutic recreation & leisure studies. When I went on my official visit at Southern, it felt like a big family. Everyone, no matter what race, gender or ethnicity, were rooting for each other. The experience that I had in college was nothing short of amazing. Now, I am beyond grateful to be the head coach at Alcorn State University, another prestigious HBCU, which has been a tremendous learning environment for me and my team.
"My entire team is international with players from Macedonia, Argentina, Italy, Brazil, Slovenia and many more. I've asked them why they chose an HBCU and their responses included learning and experiencing different cultures. One noted that they wanted to experience a family environment, and that many of the people from faculty to the students at Alcorn State felt like home. I believe this gives them a sense of comfort and extended support while being thousands of miles away from their country. At Alcorn, no matter what race or ethnicity, the Braves family is going to cheer for you, stand with you and treat you like their own. I thought it was amazing that our assistant athletic director was cheering for one of my players in their native language at our home match. This is just a small example of the cultural learning environment HBCU's create. I strongly believe HBCU's provide a diverse space for students and athletes to be able to experience challenges together and learn to reach back while moving forward. Most HBCU's have less resources than the next college, therefore HBCU's can teach students to overcome adversity and rise up against the odds. HBCU's have electric atmospheres and create leaders, role models and entrepreneurs. The HBCU experience for any student or athlete, in my opinion is unmatched."
Matt Townes, Morgan State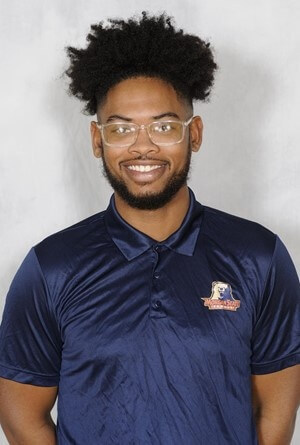 "Playing tennis for and attending an HBCU is unique in a variety of ways. Playing opportunities, scholarship offers, smaller programs, and bigger spotlight are four automatic ways the HBCU tennis and college experience is unique. Experienced and decorated junior players have many options to choose from when it comes to universities. Players have to decide which factors are most important to them when moving on to the next phase of their lives.
"In my experience in recruiting at Morgan State, we have had the most success with recruiting when we can simply offer more money than other schools or coaches are willing or able to do. Internationally, I believe that is the single biggest recruiting piece. Domestically, however, I believe there is a bit of a shift towards playing opportunity for the recruit. A four- or five-star player may have to sit on the sidelines for multiple years at a big program before getting their opportunity, and we sell our players on having those same opportunities at ITA's or making the NCAA tournament over four years. If the scholarship offer and playing opportunities are not enough, HBCU's have additional advantages in program and school size. Not having large numbers on a team actually provides more development opportunities for coaches and players. A coach can be more effective in managing and coaching seven players versus 12. Lastly, I believe an additional factor that makes playing for an attending an HBCU special and unique is the hype and aura surrounding the player. If the player would like to be celebrated more, the HBCU, in my experience, is definitely going to push that envelope more. Big fish, little pond, sort of thinking."
Ebonye Jones, Coppin State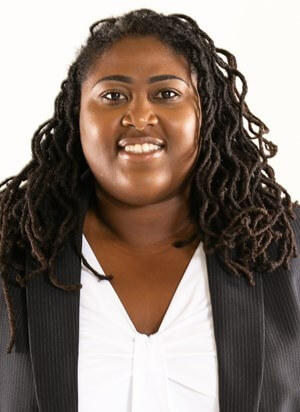 "For students that want to be engulfed in a culture that would accept the many forms of their ever-changing identity, HBCUs are great options. Students get to learn in a space that allows you to be yourself out loud, not to be marginalized and you are included on a larger scale. To be able to grow in a space where race is an afterthought is a drawing point. You are more than your demographics. Attending an HBCU is having the opportunity to express yourself and share a formative time with people in your likeness.
"Student-athletes who attend an HBCU are in a constant state of rediscovery being supported by people that understand the often unconventional road to success. For minority students, there is always an opportunity to learn more about yourself in a historical context, present, and future tense. This feeling stems from the institutions themselves being established with inclusivity in mind because they were formed due to segregation and discrimination. In an era when African Americans were denied access to higher education, HBCU's provided the means. With that knowledge, there is an instilled sense of pride and knowing that you are a part of a culture that has a resilient heritage. Knowing that you come from people who can make something out of nothing creates an atmosphere where you know you can conquer anything on and off the court."
About Tourna
Tourna is proud to sponsor the Roundtable Discussion series of articles at TennisRecruiting.net.
Tourna is best known for its flagship product Tourna Grip. Since 1977, it's still the gold standard for sweat absorbing grips. The Trademarked Light Blue color can be found on hundreds of touring pros and amateurs all over the world. Tourna Grip has tacky versions known as Tourna Tac and extra tacky versions called Mega Tac.
Also be sure to also check out our highly rated Tourna Strings and Accessories out here at Tennis Warehouse - and connect with us on Instagram or Facebook.
Leave a Comment
More Roundtable Discussions
14-Aug-2020
No Official Visits? How Coaches Are Virtually Adjusting
Because recruits haven't been able to take official visits, college coaches have needed to adjusted their recruiting methods during the coronavirus pandemic. Find out about the virtual methods they are employing to still showcase their schools and their programs.
10-Jul-2020
How Can College Tennis Programs Show Their Worth and Avoid Cuts?
As college athletic departments continue slashing budgets as a result of the coronavirus pandemic, tennis programs have taken the biggest brunt of the cuts. In the latest Coaching Roundtable, coaches discuss why college tennis is valuable and what strategies may help programs avoid being disbanded.
8-Apr-2020
How an Extra Year of Eligibility Impacts College Teams, Recruits
The NCAA granted an extra year of eligibilty to spring sport athletes that had their season abruptly canceled because of the COVID-19 pandemic. How will that impact college rosters and recruiting in the next few seasons? Our Coaching Roundtable attempts to address those issues.
About Rhiannon Potkey
Rhiannon Potkey is a veteran sportswriter with more than two decades of experience in journalism. Potkey has covered many sports at many levels and has a passion for finding great stories. Potkey has covered the U.S. Open, junior sectional and national events, college conference championships and Davis Cup matches. Potkey is currently Content Strategist for Tennis Recruiting. You can reach Rhiannon by email at
[email protected]
.