Recruiting Feature
Fall Signing Week 2019
by Julie Wrege, 11 November 2019
The wait is over. The Countdown is behind us, and Signing Week has arrived!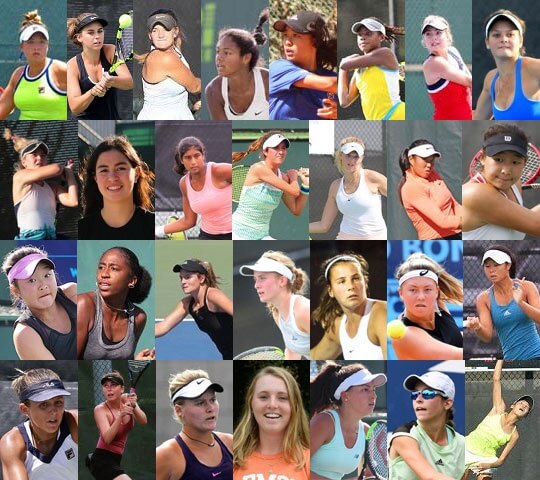 This Wednesday, November 13, is Signing Day - the first day that high school seniors can formally commit to Division I or Division II tennis programs by signing their National Letter of Intent. TRN has been counting down the days for the past month, but now we switch to our Signing Week coverage.
This week is all about the seniors and college tennis recruiting. We start the week with a pair of roundup articles - including today's Blue Chip Roundup where we take one last peek at the top senior boys and girls. Once Wednesday arrives, we celebrate the opening of the Signing Period with commitment announcements and other special content.
Check out our coverage schedule - and then get up-to-date on the Blue Chip seniors:
Signing Week Series
Blue Chip Update
The tables below show the Blue Chip athletes and their updated recruiting status. The Commitment column shows whether the recruit has made a verbal commitment or is undecided, while the Interests column indicates schools of interest.
Boys Status
Wahoowa
One more Blue Chip boy has made a verbal commitment, bringing the number of uncommitted senior boys down to 3. Alexander Kiefer of The Woodlands, Texas, has decided to commit to the Virginia Cavaliers.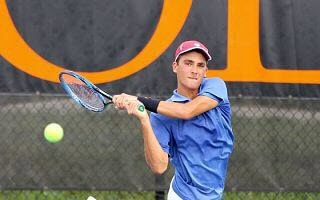 Keifer, who has been ranked as high as No. 16 in the senior class, has posted strong wins both nationally and internationally. Kiefer won the bronze ball in the boys' 16 singles event at Kalamazoo in 2018, and he followed that up with 10 combined singles wins this summer in the USTA Boys 18s National Team Championships (Chattanooga) and National Championships (Kalamazoo). More recently, Kiefer has been competing in ITF events, winning a championship in October at the Cancun Junior Cup in Mexico.
Girls Status
Status Quo
As you can see in the table, there are still 6 Blue Chip senior girls who remain uncommitted - the same as when we visited with them in October. We do expect most all of these girls to play college tennis.
We will keep an eye on things as more stories develop this week … but make sure to make TennisRecruiting.net your online home for all things Signing Week!
Leave a Comment
More Website News
7-Jan-2021
Spring Star Ratings Period Begins
Twice a year, TennisRecruiting.net updates its Star Ratings - sometimes known as "The Stars". Our next update to the Star Ratings comes in mid-March - and those ratings will be based on players' highest rankings during the first eight full weeks of the year - from the week of January 4 to the week of February 22, 2021. We invite players to review their player records to ensure accurate ratings.
29-Dec-2020
New Year, New Changes to USTA Junior Competitive Structure
Beginning in January of 2021, the USTA is implementing a simplified nationwide structure in junior tennis with hopes of creating a standardized system and greater consistency for players, parents, coaches, tournament directors and officials.
25-Dec-2020
Merry Christmas
Merry Christmas from all of us at Tennis Recruiting Network. This year hasn't been easy for anyone, but we hope you can enjoy the day and find gratitude in the small blessings in life. Thank you for making us a part of your tennis journey.