Recruiting Feature
2013 Top NCAA Division III Women's Classes
by TennisRecruiting.net, 24 June 2013
If you have been coming by the website the past few weeks, you know that Tennis Recruiting has been busy ranking recruiting classes. Today, we conclude our series with a look at the Division III women's programs.
Top 25 NCAA D-III Women's Recruiting Classes (through May 31)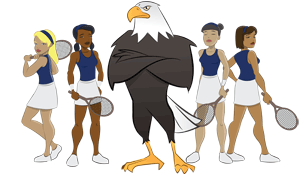 TennisRecruiting.net is excited to present the Top 25 NCAA Division III Women's Recruiting Classes for 2013. This list is based on commitments reported on or before May 31, 2013.
We have once again enlisted the help of a number of NCAA Division III enthusiasts and insiders to aid in the rankings. Our panelists did not consider incoming transfer students in their voting - and they also did not consider players that started college this past January.
And now, without further ado, let's take a look at our Top 25...
Also Receiving Consideration
Our knowledgable team of D-III insiders carefully reviewed the incoming classes of many D-III programs for these rankings. Other recruiting classes that received strong consideration for inclusion on our list are (alphabetically) as follows: Augustana (IL), Bates, Carleton, Chapman, Christopher Newport, Gustavus Adolphus, Mississippi College, Wheaton (IL).
Soaring Eagles
Emory University is a powerhouse when it comes to women's tennis, and the 2013 season was no exception. The Eagles ran through its UAA conference schedule before winning the conference tournament without dropping a set. They then went on to place second at the NCAA Division III Tennis Championships. Head Coach Amy Bryant has followed up a strong showing on the court with an even stronger showing on the recruiting trail - drawing a recruiting class that we tab No. 1 in the nation.
Five-star senior Michelle Satterfield, the top-ranked prospect from Arizona, joins Melissa Goodman of Massachusetts and in-state prospect Katarina Su to form an Emory class with many wins at the sectional and national level.
2013 marks the fourth year that Tennis Recruiting has published D-III rankings, and Emory has appeared appeared in the Top 4 of all four rankings. This is the first time that the Eagles have held down the top spot - pulling in the No. 2 class in both 2010 and 2012.
Top Five
The teams near the top of our list all have very strong classes.
Johns Hopkins shows up in the No. 2 spot. A trio of Four-star recruits - Savannah Demontesquiou, Jody Law, and Ashnaa Rao - are the core of a five-woman class that should help the Blue Jays better their Elite Eight showing at the 2013 NCAA championships.
The Middlebury Panthers counter with three Four-star recruits of their own. Lily Bondy, Alexandra Fields, and Kassandra Orozco help comprise the No. 3 recruiting class in our rankings.
The Bowdoin Polar Bears (No. 4) and MIT Engineers (5) round out the Top 5.
Conference Call
Emory holds down the top spot, and the Eagles are joined by five other University Athletic Association programs in the Top 25. Other UAA recruiting classes that made our list are Carnegie Mellon (No. 6), Wash U. - St. Louis (7), Chicago (11), NYU (20), and Case Western (23). The UAA leads all conferences with six programs in the rankings.
Close on their heels is the NESCAC with five ranked recruiting classes - all in the Top 10. The NESCAC is represented by Middlebury (No. 3), Bowdoin (4), Amherst (8), Williams (9), and Tufts (10).
Other conferences with multiple programs on our list are the Centennial Conference (3 programs), NEWMAC (3), NCAC (2), and SCIAC (2).
Welcome Aboard
Four programs are making their first-ever appearance in our Tennis Recruiting D-III Recruiting Class Rankings. Muhlenberg College (No. 18), Wisconsin-Whitewater (21), Franklin & Marshall College (24), and Wheaton College (MA) (25) all show up for the first time in program history. Welcome!
Rankings Wrap
Over the past two weeks, TennisRecruiting.net has put out six sets of recruiting class rankings. These rankings recognize hundreds of athletes from the Class of 2013 - and more than 100 college tennis programs from across the nation. Take a moment to check out all of our recruiting class rankings:
About YTEX Strings
YTEX Strings is proud to sponsor Recruiting Class Rankings at TennisRecruiting.net.
Are you Interested in becoming a YTEX Sponsored Player/Ambassador?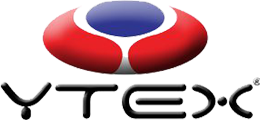 Check out our sponsorship page and apply to see if you're eligible to any of the positions at the YTEX Strings Team sharing some information with us about yourself. Once submitted, our YTEX Strings team staff will review your application and respond within 24-72 hours to the email provided in the form. We appreciate your interest on being a YTEX Strings partner
YTEX Sponsored Player
Ranked Tennis players willing to show their best on the courts having YTEX Strings as their primary weapon can apply to be rewarded with an awesome wholesale prices account so you can get as many strings as you like at an unique price along with additional apparel benefits depending on ranking.
Connect with YTEX on Facebook, Twitter, and Instagram - or on their website.
Leave a Comment
More Recruiting Class Rankings
16-Jun-2017
2017 Top NCAA Division III Women's Classes
The Tennis Recruiting Network wraps up its spring recruiting class rankings with a look at the NCAA Division III women. Today we present our list of the Top 25 NCAA D-III women's recruiting classes for 2017. Flying high at the top of the list? The Emory Eagles.
12-Jun-2017
2017 Top NCAA Division III Men's Classes
The Tennis Recruiting Network presents its recruiting class rankings for NCAA Division III conferences. Today we present our Top 25 D-III men's recruiting classes for 2017. Holding down the No. 1 spot is the Chicago Maroons.
9-Jun-2017
2017 Top Mid-Major Women's Classes
The recruiting class rankings just keep on coming. Today, The Tennis Recruiting Network is proud to present the Top 25 mid-major women's recruiting classes for 2017. Attacking the top of our list is the Central Florida Knights.