Coverage Announcement
Championship Week
by Rhiannon Potkey, 12 August 2019
Early August is an important time of the year for U.S. junior tennis.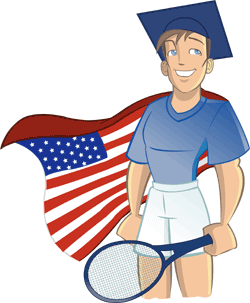 The best American juniors traveled from around the country to compete for gold balls at the USTA National Hard Court Championships. National titles were awarded for boys and girls in singles and doubles in all four age divisions.
This week, Tennis Recruiting Network and American College Placement features comprehensive coverage of all these tournaments with a special article series called Championship Week. Each day we will feature stories that celebrate the best of the best in American junior tennis.
Here is our planned coverage schedule:
American College Placement Championship Week Series
Things get started tomorrow morning with coverage of the 12s divisions.
Check in each day this week to find out what took place on courts from San Diego to Georgia as the top American juniors looked to secure their place in history.
About American College Placement
We are excited to have American College Placement as the title sponsor of Championship Week at TennisRecruiting.net.
American College Placement - Premier Face-to-Face Mentoring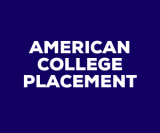 American College Placement is a mentoring and placement company. The difference with ACP is we only hire mentors that either played or coached college sport. We are the most personalized, boutique style service in the country. We will invest in you and your college selection process from building your list of schools all the way to signing your National Letter of Intent.
Our mentors will meet with you and your families face to face to ensure that all your needs are being met. You will have around the clock access to your mentor via e-mail, text, and phone throughout the process. Selecting the right college and athletic program is a big job.
Don't do it alone. Let American College Placement walk side by side with you from beginning to end.
Learn more about American College Placement at AmericanCollegePlacement.com - or connect with them on Facebook and Instagram.
Leave a Comment
More Website News
13-Jan-2020
Spring Star Ratings Period Begins
Twice a year, TennisRecruiting.net updates its Star Ratings - sometimes known as "The Stars". Our next update to the Star Ratings comes in mid-March - and those ratings will be based on players' highest rankings during the first eight full weeks of the year - from the week of January 6 to the week of February 24, 2020. We invite players to review their player records to ensure accurate ratings.
11-Nov-2019
Fall Signing Week 2019
At long last, welcome to Signing Week! Signing Day is this Wednesday, November 13, and we are ready to rock. TRN and CrampsAway kick things off with a look at the schedule and an update on the Blue Chip boys and girls.
14-Oct-2019
Countdown to Signing Day 2019
College Signing Day is just a little under a month away. November 13 is the first day of the college signing period, the first opportunity for this year's seniors to sign National Letters of Intent with Division I or Division II schools. As always, The Tennis Recruiting Network and CrampsAway are here to keep you up to date on all the happenings.
About Rhiannon Potkey
Rhiannon Potkey is a veteran sportswriter with more than two decades of experience in journalism. Potkey has covered many sports at many levels and has a passion for finding great stories. Potkey has covered the U.S. Open, junior sectional and national events, college conference championships and Davis Cup matches. Potkey is currently Content Strategist for Tennis Recruiting. You can reach Rhiannon by email at
[email protected]
.