Recruiting Feature
Fall Signing Week 2019
by Julie Wrege, 11 November 2019
The wait is over. The Countdown is behind us, and Signing Week has arrived!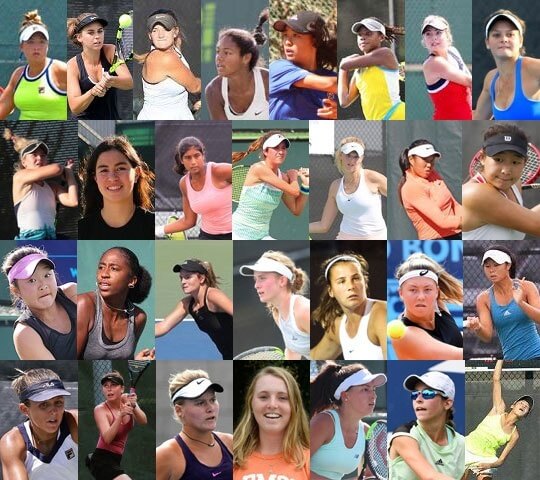 This Wednesday, November 13, is Signing Day - the first day that high school seniors can formally commit to Division I or Division II tennis programs by signing their National Letter of Intent. TRN and CrampsAWAY have been counting down the days for the past month, but now we switch to our Signing Week coverage.
This week is all about the seniors and college tennis recruiting. We start the week with a pair of roundup articles - including today's Blue Chip Roundup where we take one last peek at the top senior boys and girls. Once Wednesday arrives, we celebrate the opening of the Signing Period with commitment announcements and other special content.
Check out our coverage schedule - and then get up-to-date on the Blue Chip seniors:
CrampsAWAY Signing Week Series
Blue Chip Update
The tables below show the Blue Chip athletes and their updated recruiting status. The Commitment column shows whether the recruit has made a verbal commitment or is undecided, while the Interests column indicates schools of interest.
Boys Status
Wahoowa
One more Blue Chip boy has made a verbal commitment, bringing the number of uncommitted senior boys down to 3. Alexander Kiefer of The Woodlands, Texas, has decided to commit to the Virginia Cavaliers.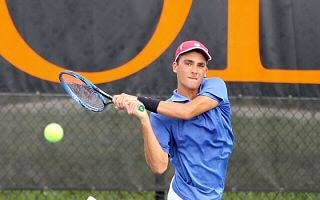 Keifer, who has been ranked as high as No. 16 in the senior class, has posted strong wins both nationally and internationally. Kiefer won the bronze ball in the boys' 16 singles event at Kalamazoo in 2018, and he followed that up with 10 combined singles wins this summer in the USTA Boys 18s National Team Championships (Chattanooga) and National Championships (Kalamazoo). More recently, Kiefer has been competing in ITF events, winning a championship in October at the Cancun Junior Cup in Mexico.
Girls Status
Status Quo
As you can see in the table, there are still 6 Blue Chip senior girls who remain uncommitted - the same as when we visited with them in October. We do expect most all of these girls to play college tennis.
We will keep an eye on things as more stories develop this week … but make sure to make TennisRecruiting.net your online home for all things Signing Week!
About CrampsAWAY
CrampsAWAY is proud to sponsor the Countdown to Signing Day series of articles at TennisRecruiting.net.
What is CrampsAWAY Pro?

CrampsAWAY Pro is an all-natural, food-grade liquid supplement that can prevent or instantly stop cramps. CrampsAWAY comes in convenient single-serve packets, perfect for any athlete on-the-go. CrampsAWAY Pro is completely safe and free of any banned substances. It's also NSF Certified for Sport, so athletes can use it whenever needed, with the assurance that they are not putting anything foreign, unhealthy or illegal into their bodies.
Are any elite athletes using CrampsAWAY?
Absolutely! CrampsAWAY Pro has become the go-to cramp solution for many of the best athletes in the world; including pro sports teams in the NCAA, NFL, NBA, MLB and MLS. Also, many top ATP players use CrampsAWAY Pro as a competitive advantage, including John Isner, Jack Sock, James Blake and Tim Smyczek.
Connect with CrampsAWAY on Facebook, Instagram, Twitter, and YouTube - or on their website.
Leave a Comment
More Website News
22-Jun-2020
TRN Rankings Resume
With USTA junior play resuming, the TRN ranking window will resume as well. For the next year, the ranking window will be 66 weeks instead of 52. Details here ...
4-May-2020
Impact of COVID-19 on TRN Rankings
COVID-19 has had broad impact across all walks of life - including junior tennis. Tennis governing bodies like the USTA and ITF have announced delays to junior tennis competition that may stretch out for a while. TRN rankings and ratings use USTA and ITF results, and today we are announcing changes to our rankings going forward.
31-Mar-2020
Want To Get Recruited? It's The Perfect Time to Use TRN
The first priority right now is health and safety. But with no chance to play tennis, it's a good time for players to update their profiles and upgrade to a subscription to enhance their chances of getting recruited. Coaches are on our site now more than ever.